Music
Achievement Unlocked: BTS's 'DNA' Music Video Officially Reaches 1.2 Billion Views On YouTube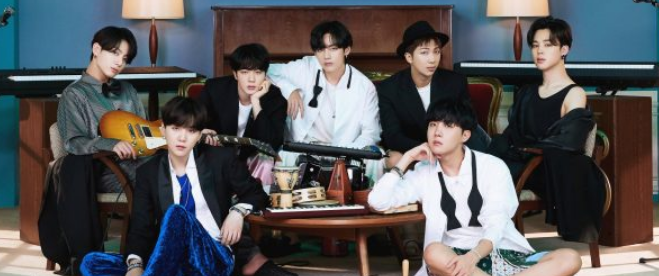 BTS's 'DNA' has officially reached a total of 1.2 Billion views on YouTube, making it the first Korean boy group music video to achieve this milestone.
On February 11, Thursday, ARMYs celebrate as BTS's 'DNA' YouTube music video track has officially reached a massive 1.2 billion views on the streaming platform. 'DNA' is included in BTS's mini0album, 'Love Yourself: Her', which the music video debuted in public on September 2017 at 6:00 p.m. KST.
BTS's 'DNA' officially accomplished the massive hit of 1.2 billion views on YouTube today, February 11, at 3:13 a.m. KST. 'DNA' took three years and four months to obtain the milestone; this is another record to write in their long list of feats in the K-pop scene.
Moreover, BTS's 'DNA' follows the lead of PSY's iconic hit tracks, 'Gangnam Style' and 'Gentlemen,' along with BLACKPINK's 'DDU-DU-DDU-DU' and 'Kill This Love.' The track has been praised positively by music critics, specifically its production, sound, and BTS's musical direction.
Check out some of the accolades BTS's 'DNA' obtained following its debut:
Best Music Video - Melon Music Awards 2017
Best Song That Makes You Smile - 13th Radio Disney Music Awards 2018
Song Of The Year - Annual Soompi Awards 2018
Fuse Video of the Year - Annual Soompi Awards 2018
Best Choreography - Annual Soompi Awards 2018
Despite not winning some awards back in 2017, 'DNA' managed to get nominated for various awards including, 'Best Dance Choreography,' 'Mwave Global Fans' Choice,' 'Qoo 10 Song of the Year,' and 'Best Pop Song.' BTS's 'DNA' was also featured and performed by the group to various music show programs such as 'The Show (SBS TV),' 'Show Champion,' 'M Countdown,' 'Music Bank,' and 'Inkigayo.'
Celebrate the new record achieved by BTS with 'DNA' in the official music video below:
Tune here on The KpopReporter for more updates!