Celebrity
EXO's Lay Sweeps Numerous Titles With 'Lit' On Various China Music Awards Ceremonies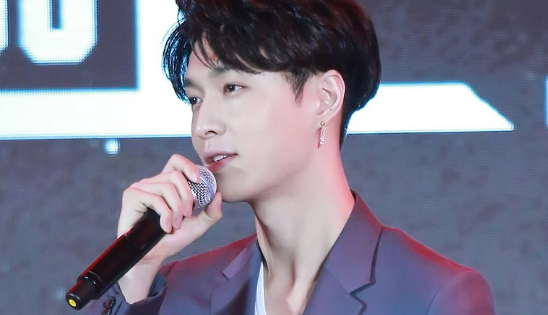 EXO's Lay dominated various China music awards title through his fourth album 'Lit.'
On February 5, Friday, EXO's Lay has officially conquered China's music award ceremonies through his latest fourth album 'Lit.' This indicates the massive popularity the K-pop idol is getting from his Chinese fans since he debuted in the K-pop scene.
EXO's Lay, also known as Zhang Yixing, officially launched his fourth album, 'Lit,' in May 2020. The album eventually debuted on the peak of music charts of China's QQ, GQ, billboard, and more, swept numerous awards, making it one of the most-talked-about album of the K-pop idol in China.
EXO Lay's 'Lit' album features an experimental fusion of hip hop, R&B, reggae, and traditional Chinese music elements. Commenting on his album, Lay said, "Lit represents my attempt at a deeper level of exploration in M-pop. I wish to convey there are many ways to go about making music, and that by combining different musical elements, it is possible to create something new entirely,"
Fans are also excited about Lay's newest digital album, 'PRODUCER,' slated for drop today at 6:00 p.m. KST. Check out the official teaser video below:
Check out some of the awards EXO Lay successfully bagged through his album, 'Lit':
QQ Music Boom Boom Awards
Popular Pop Singer of the Year
Versatile Producer of the Year
GQ Awards:
Versatile Artist Of The Year
Douyin Night Awards:
Best Producer (EXO Lay delivered an acceptance speech that day and promised to make more good music for his fans and promote China's musical instruments through his albums.)
Tencent Awards:
Most Popular Digital Album Of The Year
Top China Music Billboard
Best Album Of The Year
Chinese Top Ten Awards
Asia Most Influential Singer Award
Best Producer
Popular Mini-Album (Honey)
Best Concert (Grandline)
Tune here on The KpopReporter for more updates!