Celebrity
BTS Jungkook Included In Top 30 World's Most-Liked Tweets With Joe Biden & Barrack Obama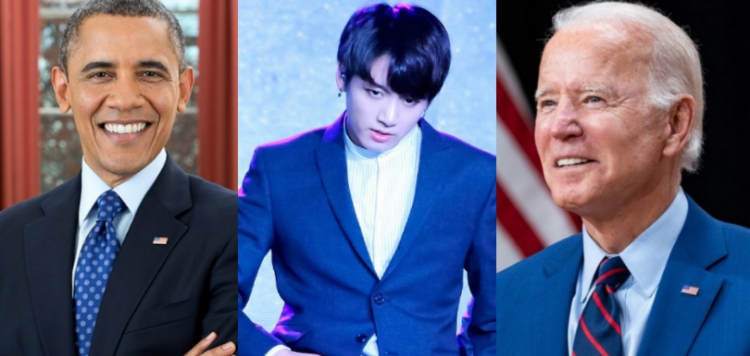 BTS's Jungkook once again showed off how impactful his image is by just being himself aside from his current profession as a singer and a K-pop idol.
On January 30, Saturday, fans are gushing over BTS Jungkook's recent social media milestone, as they recalled when Jungkook posted his first tweet this year, which obtained a total of 2.8 million like in just four days. Jungkook's tweet beat other benchmarks by surpassing previous global records and managed to be on the list of the most-liked Twitter posts in its history.
BTS Jungkook stands next in line with the United States president Joe Biden and former United States president Barrack Obama which are the only people in this world who tweeted in 2021 to also be included in the top 30 Most-liked tweets on the Twitter platform. This sets off the record for Jungkook himself as he is the only singer to be included in the list next to highly respected people in the world.
Some netizens hail BTS Jungkook's influence as 'World Leader' level of prominence and impact. Jungkook is never as active as other K-pop celebrities in this generation; however, when he tweets or posts something up to any of his public social media accounts, the post often breaks records and sets off a new milestone for the singer himself.
Jungkook also loves to post short music covers, mostly adored by fans worldwide; he also got his three recent Tweets to be included in the list of 15 most-liked tweets of all time with his posts 'Savage Love,' 'Never Not,' and ':o.'
Adding to Jungkook's social media record is his three recent tweets, which have been included in the list of 15 most retweeted tweets of all time on Twitter.
Not only his tweets got him trending worldwide, but also when he surprised the fans through his newly dyed blonde hair. Fans cannot contain their excitement when they saw Jungkook's fresh look this 2021 and started to share their thoughts about it on Twitter.
A netizen posted, "Jungkook blonde selfie post went up to #13 most liked tweets worldwide. Jungkook is now the only artist to have three tweet entries in the world's top 15 most liked tweets and the world's top 15 most retweeted tweets on the platform history. KING OF SNS."