Celebrity
HyunA Talks About Her Comeback Track And Working With DAWN And Psy Through Online Conference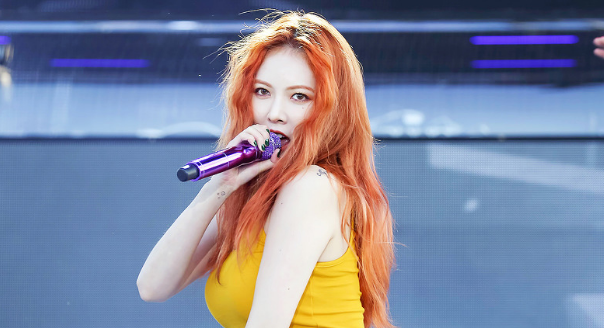 HyunA talks about her health condition, collaboration with DAWN and PSY, the title track, and more through an online press conference.
On January 29, Friday, HyunA talked about her health condition first, which was the sole reason why she halted her previous comeback last year. Due to her Vasovagal Syncope health issue, HyunA took a small break from media activities to recuperate completely since she has frequent attacks that are not good for her overall health.
HyunA also felt the need to get back on stage for her comeback, so she focused on eating and maintaining a healthy lifestyle. When asked about her title track, she said it's a track with an alluring dance performance, and with the massive support she's getting, she is sure to perform it perfectly on stage.
About her collaboration track with PSY and DAWN, HyunA revealed how it's very fulfilling to show their charming side in her track 'I'm Not Cool.' When asked about why she decided to come back with I'm Not Cool,' instead of 'Good Girl,' HyunA said she wanted to cherish the moment a little longer.
"I could have come back faster if I'd done 'Good Girl,' but PSY played me this song. It was just the track on its own, but when I heard it, I couldn't pass upon it. I right away started working on it with DAWN and PSY while we chatted, and my title track naturally changed." -HyunA
Moreover, HyunA talked about working with PSY. Due to their similarities, she concluded how it's surprising to work with someone she less argued with concerning some of the musical contents. She added how grateful she was with how PSY wholeheartedly trusts her talent.
The solo singer also talked about how DAWN gives her moral support and strength by assisting her since her album production phase.
Check out HyunA's track below:
Tune here on The KpopReporter for more updates!