Video
WATCH: BLACKPINK Graces 'The Late Late Show With James Corden' With A 'Pretty Savage' Performance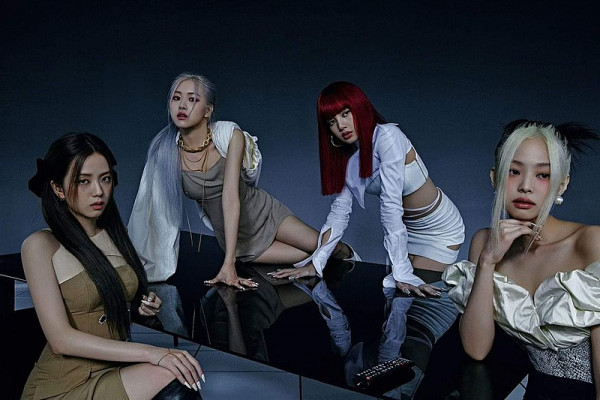 The South Korean femme fatale BLACKPINK appeared on the small screen after hiding from the camera for a month!
Fans of the K-pop girl group were stunned when Rose, Lisa, Jisoo, and Jennie performed one of its famous tracks from THE ALBUM titled Pretty Savage.
BLACKPINK made its comeback on 'The Late Late Show with James Corden'
Ahead of its online concert, THE SHOW, the K-pop all-girl group from YG Entertainment returns to the hit American late-night TV show The Late Late Show with James Corden.
For the band's return to the show, the quartet gave a stunning performance of Pretty Savage, fluttering the hearts of BLINKS worldwide. Fans were amazed and amused once again with the BLACKPINK, considering it has been a long time since the group did not perform.
The Late Late Show with James Corden's comeback of BLACKPINK made happen on January 28 (Thursday). The performance of BLACKPINK of Pretty Savage is the night's highlight, performing it by the end part of the show.
Its return to the show is also a surprise to the fans, as the show only announced BLACKPINK's guesting on short notice.
BLACKPINK talks with James Corden about the bits of 'THE SHOW'
BLACKPINK's THE SHOW will be streamed on YouTube, where the Lovesick Girls singers and rappers opened up about what will happen during their upcoming concert.
Despite the online environment, the band enthralled fans by sharing their concert's bits, which they call their "big day," as per Allkpop.
Aside from the concert details, BLACKPINK also shared with James Corden its routine before performing on stage. Also, Rose was able to talk about her solo debut, which would happen during the band's online concert.
BLACKPINK's The Show online concert will go live this coming January 31 (Sunday) at precisely 2 PM, following the South Korean time zone.
Meanwhile, watch the performance of BLACKPINK of Pretty Savage above and its interview video placed below!