Music
HyunA To Return Via Naver NOW's '#OUTNOW'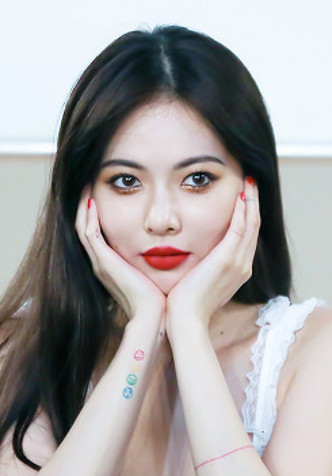 The former member of the girl group Wonder Girls, HyunA, is slated to release his new music performances that will mark her comeback through Naver's program called #OUTNOW.
HyunA is back!
The South Korean singer-songwriter-model is currently gearing for her comeback as she is laying out plans for her new music showcase. That said, HyunA will return via Naver NOW's #OUTNOW, a broadcast that will give prominence to her track performances.
Alongside her comeback is an album entitled I'm Not Cool, bottling up five tracks that will surely captivate her fans' attention.
The five songs hold the title track called I'm Not Cool, with GOOD GIRL, Show Window, Party Feel Love, and FLOWER SHOWER.
HyunA's Naver NOW's '#OUTNOW' comeback
The #OUTNOW program of Naver NOW is a 24-hour live streaming show that is available for fans via Naver's mobile application.
HyunA's #OUTNOW comeback will pave the way for her album's title track and GOOD GIRL performances. Also, the singer will unveil never-before-seen videos of her album preparations, all for her fans.
Furthermore, HyunA's I'm Not Cool will also be released on the digital world's major streaming platforms like Melon, Spotify, YouTube, Apple Music, and more.
HyunA's I'm Not Cool concept
The singer's newest album entry insinuates her status in the K-pop music scene as a "hot icon." The title track of the album credits PSY and DAWN's participation, showing off HyunA's intense duality.
The other tracks were also participated by HyunA upon its creation. On the topic of her collaboration with DAWN, many are intrigued as to the finished product, as it surely will captivate the listeners' in-depth emotion.
"As someone who is always curious about how people view me, conscious of the attention I receive, I want to be seen as a good person, not perfect, think that's who I am," HyunA said.
Meanwhile, HyunA's upcoming album I'm Not Cool will be made available on January 28 at precisely 6 PM KST.