Celebrity
Hyun Bin Delivers Heartfelt Speech At The 2020 Apan Star Awards Ceremony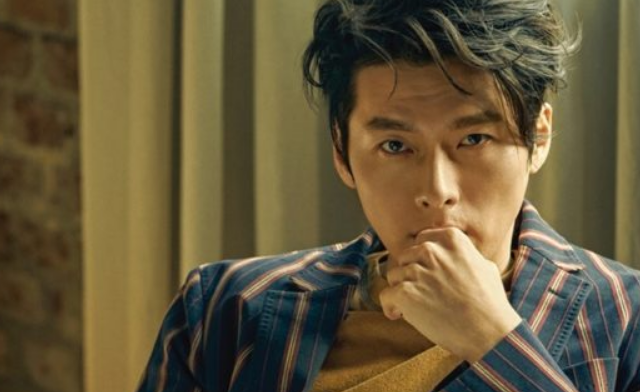 'Crash Landing On You' actor Hyun Bin successfully obtained the Daesang award at the recently held '2020 APAN Star Awards' and left an exceptional impression on viewers through his acceptance speech.
On January 24, Sunday, Hyun Bin delivered a heartfelt acceptance speech in the recently held '2020 APAN Star Awards,' when he received his 2020 Daesang award. The awarding show, which was supposed to be held in November 2020, was moved to a later date due to the rising COVID-19 cases in South Korea.
Moreover, Hyun Bin's acceptance speech touched many viewers' hearts following the confirmation news of being in a romantic relationship with his 'Crash Landing On You' leading lady, Son Ye Jin.
Hyun Bin first acknowledges the people on and behind the camera, which made it possible for him to reach this far, especially the fans who showed support since his appearance in the Netflix hit series, 'Crash Landing On You.'
In his speech, Hyun Bin stated, "I'm so grateful to start the new year with such an honorable award. I have a feeling I should do better this year as a response to this award. I've received so much love thanks to 'Crash Landing on You' all year last year and even to this date. Thank you to my fans and viewers who have been supporting and watching 'Crash Landing on You' all over the world."
Furthermore, Hyun Bin noted how Son Ye Jin made his role even cooler and through her effortless acting skills. The actor also promised the fans he will do better in the future, despite not talking about Son Ye Jin much on stage, fans know how much deeper their bond is even off-camera.
Fans also admired his acceptance speech for including the people behind his success and how much he showed his respect for the acting skills of his real-life girlfriend, Son Ye Jin. Check out the complete list of the '2020 Apan Star Awards' winners below:
Daesang (Grand Prize) | Hyun Bin - 'Crash Landing on You.'
Drama of the Year | 'Itaewon Class'
Top Excellence Award, Actor in a Miniseries | Kang Ha Neul - 'When the Camellia Blooms'
Top Excellence Award, Actress in a Miniseries | Kim Hee Sun - 'Alice'
Top Excellence Award, Actor in a Serial Drama | Lee Sang Yeob - 'Once Again'
Top Excellence Award, Actress in a Serial Drama | Lee Min Jung - 'Once Again'
Excellence Award, Actor in a Miniseries | Park Hae Joon - 'The World of the Married'
Excellence Award, Actress in a Miniseries | Seo Ye Ji - 'It's Okay to Not Be Okay'
Excellence Award, Actor in a Serial Drama | Lee Sang Yi - 'Once Again'
Excellence Award, Actress in a Serial Drama | Shim Yi Young - 'My Wonderful Life'
Best New Actor | Lee Do Hyun - '18 Again', Jang Dong Yoon - 'Tale of Nokdu'
Best New Actress | Jeon Mi Do - 'Hospital Playlist'
Best Supporting Actor | Oh Jung Se - 'It's Okay to Not Be Okay,' 'Stove League,' Kim Young Min - 'The World of the Married,' 'Crash Landing on You'
Best Supporting Actress | Kim Sun-Young - 'Crash Landing on You,' 'Backstreet Rookie'
Best Writer | Lee Shin Hwa - 'Stove League'
Best Director | Cha Young Hoon - 'When the Camellia Blooms'
Best Manager | Kang Geon Taek - VAST Entertainment
Web Drama Award | 'Best Mistake'
Short-Form Drama Award | 'Live Like That' - KBS 2TV