Business
'Korea Tourism Organization' Reveals BTS As The Most Popular Among Hallyu-Related Tourists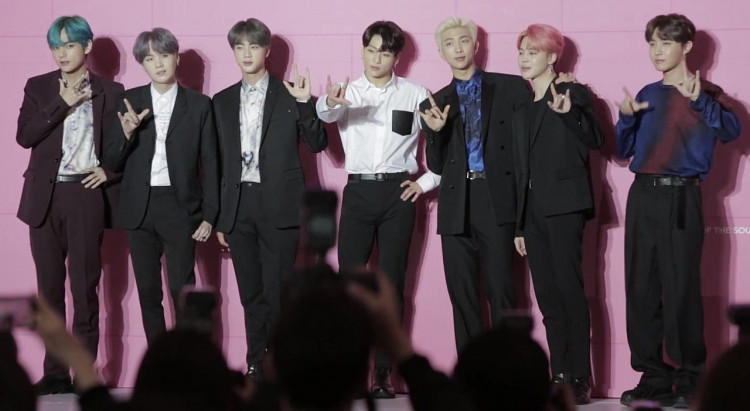 The Korean Tourism Organization has published survey results for K-pop's influence on tourism.
On July 16, the Korea Tourism Organization revealed the Hallyu-related influence in tourism in 2019. According to Soompi, Hallyu is a term that refers to the spread of interest of Asia and the rest of the world regarding Korean pop culture or known as "Korean wave."
The results reveal that the average Hallyu-related tourist spent about $1,007 (approximately 1,210,000 won). The spending is mostly directed to the tourists' regular shopping- $302 (360,000 won). It also includes the tourists' accommodation for $184 (220,000 won), food and drinks- $155 (180,000), and Hallyu-related shopping for $138 (160,000 won).
The Hallyu-related tourists also made up 7.4 percent of all inbound tourism in 2019, roughly equivalent to 1,116,442 people.
The results of the survey realized that Hallyu-related tourism was not only limited to Kpop fanatics. It also discussed that the tourism also expanded to Korean delicacies, and Buddhist temple stays that it makes up 55.3 percent in Hallyu-tourism or 8,553,234, wrote Soompi.
It also estimated that in 2019, Hallyu-related tourists spent about 2.74 Trillion won ($1,124,130,000), which rippled to the economical production of Korea at 2.47 Trillion won or estimated at $2,055,060,000. And for employment, the effects were felt by 13,518 people.
According to Allkpop, during the conduct of the survey between August and September of 2019, covering 12,663 Hallyu fans, the 'Korea Tourism Organization' found out that BTS is the most popular Korean artist, which includes 36.1% of the votes.
EXO then followed with 10.4% votes, Super Junior with 8.2% votes, Big Bang With 5.6% votes, Shinhwa with 3% votes, IU for 2.7% votes, Girl's Generation with 2.7% votes, and TWICE with a total of 2.5% accumulated votes.
Moreover, 86.8% of the survey respondents revealed that Kpop's influence helped them decide to visit South Korea, and 30.6% noted that they learned about Kpop through YouTube.
The Korean Tourism Organization concludes the survey results by revealing that most of the Hallyu fans belong in the 10-20 age bracket.