Celebrity
Zayn Malik Fanboys Over BIGBANG, Adds Their Songs To His Spotify Playlist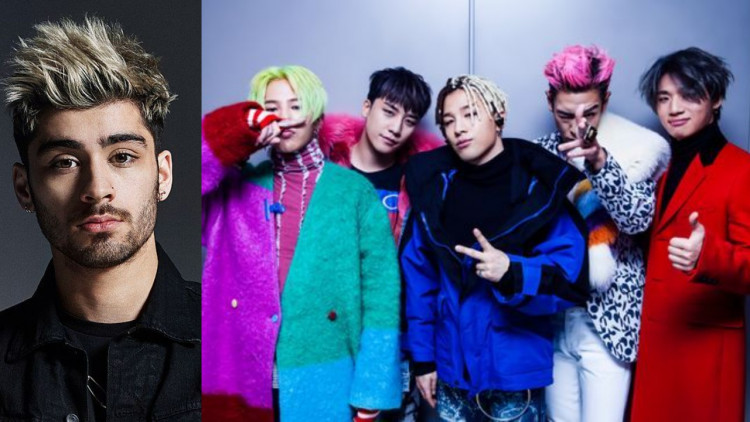 Fans of the South Korean all-boy band of YG Entertainment, BIGBANG, were delighted to see their idol's track on Zayn Malik's Spotify playlist.
Zayn Malik adds a BIGBANG masterpiece on his playlist
English singer Zayn Malik, who rose to fame when he became a part of One Direction under the show X-Factor, admires K-pop, specifically BIGBANG's music!
That said, the Pillowtalk hit song singer stormed over Playstation's Pop and Play Spotify playlist to share what music he enjoys recently.
Zayn Malik then shared songs from the music industry's renowned singers, including JoJo, Jhené Aiko, Taio Crus, Chloe X Halle, Jazmine Sullivan, Victoria Monét, and to everyone's shock, an entry from YG Entertainment's BIGBANG.
BIGBANG's 2015 track, Loser, was added by Zayn Malik on his playlist, hailing them as the only K-pop entry in the overall list.
Zayn Malik, a BIGBANG fan?
In just a rapid moment, fans of BIGBANG reacted to the matter, leading for the topic to become a hot topic. Fans expressed their delight with Zayn Malik adding BIGBANG's Loser on his playlist, as the singer-songwriter did not express any fanboy moment to the K-pop band ever since.
Online, fans commented, "It's nice to see BIGBANG in the playlist," "Zayn has a great taste of music," "The song was released back in 2015, but it's still included in the list," and more.
The playlist bottled up 25 songs, of which BIGBANG gracefully listed. Indeed, the dormant K-pop boy group's influence reached and crossed oceans, landing on Zayn Malik's admiration.
It is excellent news for the fans seeing first sight artists from different genres and locations supporting fellow artists. To date, it is still a question to the fans if the Entertainer singer listens to other K-pop songs, especially the genre is getting more popular in the western part of the world.
However, BIGBANG has not responded to the news yet, but fans hope a collaboration between the band and Zayn Malik will happen soon!