Music
BLACKPINK, TREASURE, And G-IDLE Dominate Gaon Weekly Charts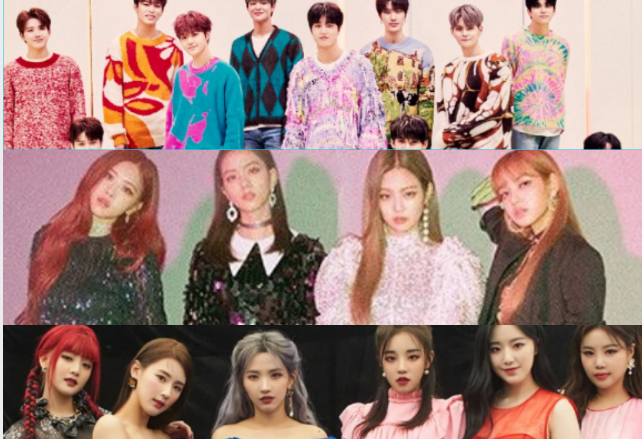 BLACKPINK, TREASURE, G-IDLE, and more successfully dominates Gaon Weekly Charts!
On January 22, Friday, Gaon Chart has officially revealed their list for K-pop albums and tracks that topped the charts for the week, beginning on January 10 to January 16. For the Album Chart category, TREASURE completely dominates the list with their first full-length album, 'THE FIRST STEP: TREASURE EFFECT,' sitting at No. 1 and the Kit version placing at no. 5.
This was followed by NCT's 'RESONANCE Pt. 2, and G-IDLE's latest comeback album, 'I Burn.' Check out the list below:
Album Chart
THE FIRST STEP: TREASURE EFFECT - TREASURE
NCT RESONANCE PT. 2 (THE 2ND ALBUM) - NCT
I BURN - G-IDLE
VOICE: THE FUTURE IS NOW - VICTON
THE FIRST STEP: TREASURE EFFECT (KIT VERSION) - TREASURE
Download Chart
HWAA - G-IDLE
WHAT I SAID - VICTON
MOON - G-IDLE
HANN: ALONE IN WINTER - G-IDLE
SHINY STAR (2020 - KYOUNG SEO
Overall Digital Chat
SHINY STAR (2020) -KYOUNG SEO
VVS - MIRANI, MUNCHMAN, KHUNDI PANDA, MUSHVENOM FT. JUSTHIS
DYNAMITE - BTS
HWAA - G-IDLE
CAN'T SLEE[ - JANG BEOM JUNE
Streaming Chart
VVS - SHOW ME THE MONEY 9 RAPPERS

SHINY STAR (2020) - KYOUNG SEO

DYNAMITE - BTS

CAN'T SLEEP - JANG BEOM JUNE

LOVESICK GIRLS - BLACKPINK
Social Chart
BLACKPINK remains undefeatable for this category, still reigning the list at no. 1 spot, followed by BTS at no. 2. Song Ga In shows consistent results by holding the third spot of the list, while G-IDLE rose and surpassed 23 spots on the list, which is now at the fourth rank of the week's Social Chart.
BLACKPINK
BTS
SONG GA IN
G-IDLE
IM YOUNG WOONG
Despite the threat of COVID-19, this did not stop several K-pop idols from releasing content and being resourceful during these difficult times. Thanks to modern technology, including the internet and online electronic gadgets, fans can cope with recent releases of their K-pop idols.
Tune here on The KpopReporter for more updates!