Celebrity
CRAVITY Suspected Of Plagiarizing TREASURE's 'I LOVE YOU' MV Choreography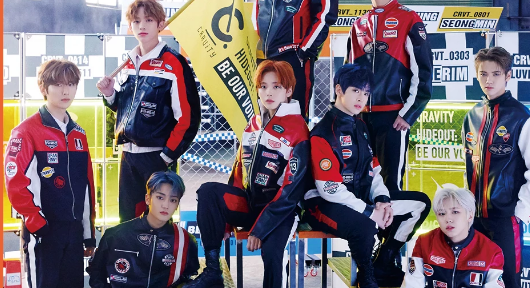 CRAVITY faces another plagiarism issue, which copies the rookie boy band TREASURE's choreography moves through their 'My Turn' MV.
On January 21, Thursday, following CRAVITY's latest release of their third mini-album, 'SEASON 3 HIDEOUT: BE OUR VOICE,' the band receives recognition for incredible musical style and their MV concepts as young racers. However, 'My Turn' MV choreography has raised suspicions to K-netizens copying TREASURE's 'I LOVE YOU' choreography style.
Noticing how many similarities to CRAVITY's choreography moves to TREASURE, K-netizens found out the director of CRAVITY's 'My Turn' MV has referenced some of his ideas from TREASURE's MV but did find a way not to make it obvious to viewers.
However, fans and netizens are keen-eyed followers with a high distinguishing level when it comes to K-pop music and choreography.
Through an online forum, netizens cannot stop lambasting the company for having CRAVITY be suspected of numerous plagiarism issues after recent controversies with EXO and NCT. Netizens detailed that the two MV's have similar scenes such as the basketball net, racing, lightning effects, and shooting angles.
One thing that captured the netizen's eyes more is the motorcycle scene where CRAVITY was accused of using even the LED effects of that particular scene.
A netizen commented, "Not only the motorcycle, and they even followed to use the LED wall to show the high speed of an immovable motorcycle as in TREASURE's 'I LOVE YOU' MV lol. #CRAVITY."
Some fans even condemned the managing label, Starship Entertainment, for making their talents copy the masterpiece of other K-pop groups. This resulted in some of the K-pop enthusiasts losing trust in CRAVITY's talent and capabilities.
K-netizens advised the K-pop group fans to send the agency a formal letter discussing the issue to improve and fix their mistakes.
No official statements from the agency have been made yet. Tune here on The KpopReporter for more updates!