Celebrity
Stray Kids' Felix And Hyunjin Share Thoughts On Their Career With Arena Homme Plus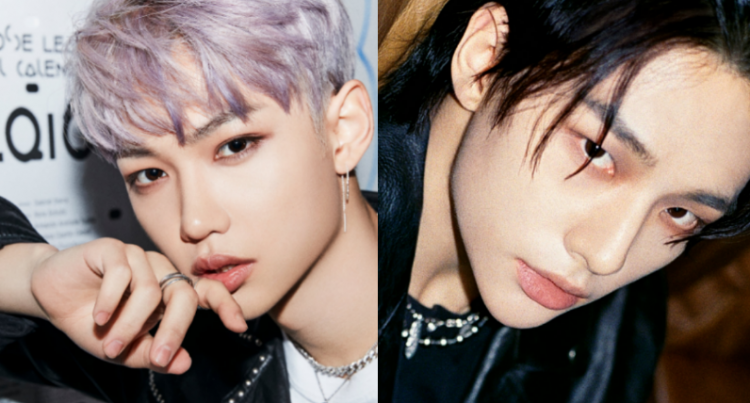 Stray Kids' Felix and Hyunjin graced Arena Homme Plus magazine's front covers and shared their thoughts on their growing career and gender fashion!
On January 21, Thursday, Stray Kids' Felix and Hyunjin pose for the pictorial session of Arena Homme Plus magazine's upcoming February issue. The two K-pop idols also sat down for an in-depth interview concerning their careers and fashion opinions.
About posing on camera, Hyunjin shared he thought of himself as someone from the old days, which made him comfortably strike a pose and develop his confidence. Felix also shared his opinions on flaunting female clothing, which is honestly an exceptional thing for him.
Felix said, "I think it's cool when a male model pulls off female clothing really well or sports eye-catching hair and makeup. Personally, I like fashion that transcends boundaries and imagination."
When asked about the growing popularity of Stray Kids following their recent track releases, such as 'God's Menu,' and 'Back Door,' Hyunjin admitted they still have a long way to go before finally claiming everything, but their recent milestones are their first stepping stone towards success.
Hyunjin further noted Stray Kids is sharing one goal and that they're taking every step with careful consideration to avoid miscalculations. That said, Felix also noted Stray Kids also prioritizes being healthy and happy; the members show passionate ambition with hopes of achieving them one day.
Moreover, Stray Kids members Hyunjin and Felix also shared how the fans are engaging themselves with their consistent media activities. These passionate responses from the supporters keep them moving forward in reaching their life dreams as an artist in the K-pop scene.
Despite not seeing their fans for a long time due to the ongoing COVID-19 pandemic, which restricts any kind of public gathering, K-pop idols and groups have been diverting communication through modern technologies as online platforms, which keeps them virtually connected to their followers.
Tune here on The KpopReporter for more updates!