Celebrity
RBW Entertainment Addresses False News About MAMAMOO Affiliating With Cryptocurrency Platform XENO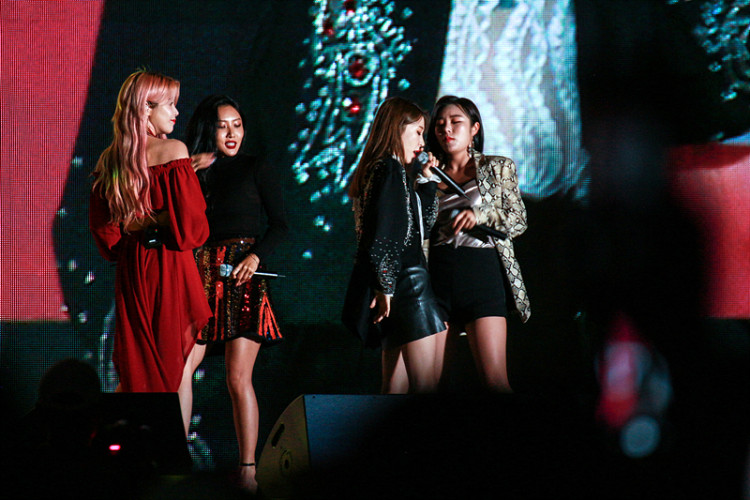 The home management and recording label of K-pop girl group MAMAMOO, RBW Entertainment, puts an end to all false claims regarding the quartet. That said, the entertainment agency clarifies the affiliation between the group to the cryptocurrency platform XENO.
RBW Entertainment's statement regarding the false claims
Allkpop reported that on January 16 (Saturday), Wheein, Solar, Hwasa, and Moonbyul's agency, RBW Entertainment, released its official statement that clarifies the circulating false reports of the band.
The false media claims had the agency immediately put the case in priority, releasing a statement the same day the reports took its headlines.
"The news that RBW artists will be affiliated with the cryptocurrency platform XENO is false information," the agency wrote.
RBW Entertainment's statement was released on MAMAMOO's official Twitter handle (@RBW_MAMAMOO), with a headline that says "NOTICE." The message comes in Korean-language, but many took the initiative to translate it to the English-language.
"We ask that all media reports regarding this false information be taken down and have already warned that we will be taking strict legal action if the information is not taken down," the agency added.
To end the statement, RBW Entertainment wrote that its team would do its best to protect its artists. Since then, continuous online monitoring will be done. The agency also thanked the fans for the love and support toward MAMAMOO.
MAMAMOO's cryptocurrency affiliation false news
A media outlet reported that the K-pop quartet is venturing out into the world of cryptocurrency through issuing non-fungible tokens (NFT) via XENO.
The platform is Hong Kong-based, saying that a XENO team advised that RBW Entertainment already gave out the NFT exchange exclusive rights to mint and listed their NFT-based digital products.
MAMAMOO was involved in the false claims and other artists under the umbrella of RBW Entertainment. However, all of the reports have already been quashed by the agency.