Celebrity
IZ*ONE's Jang Won Young And Kim Min Ju Talk About Self Development And More With Elle Korea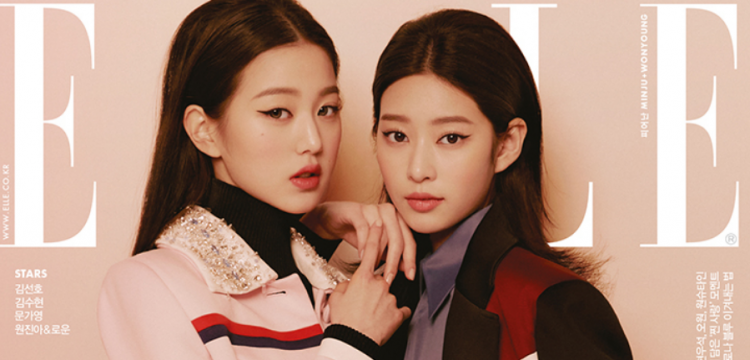 IZ* ONE's Jang Won Young and Kim Min Ju are the newest cover models of ELLE Korea's February issue!
On January 15, Friday, both the IZ*ONE member Kim Min Ju and Jang Won Young have revealed their personal growth and their relationship with other co-members in the group. Kim Min Ju, who just turned 21 this year, admitted how she became much stronger than when she just debuted with IZ*ONE.
Kim Min Ju added how the challenges she recently overcomes made her strong these past few years, including performing on bigger platforms such as Gocheok Sky Dome and being the MBC's 'Music Core' host. Through these projects and commitments, Kim Min Ju made herself think that she would not lose to herself and that losing the tenacity and passion is the last thing she would do in the future.
Moreover, Jang Won Young, the maknae of IZ*ONE and being the youngest cover model of Elle Korea, has shared her thoughts on the matter.
She said, "I don't know if it's because of my personality, but I've never felt pressured by the keyword 'youngest.' I rather feel more proud. To be able to document my youth and my teens is also extremely meaningful and something I'm thankful for."
When asked about her thoughts with her co-members, Jang Won Young revealed how the other IZ*ONE members were loving people, and that made her wish to be the youngest forever because she was loved and understood in all ways possible. However, Jang Won Young further noted, there were days that she must also follow and be considerate to other co-members.
Check out IZ* ONE's Kim Min Ju and Jang Won Young's full interview and photoshoot session with Elle Korea's upcoming February issue this year.
Tune here on The KpopReporter for more updates!