Celebrity
CNBLUE Members Give Thanks To Fans As They Celebrate Their 11th Debut Anniversary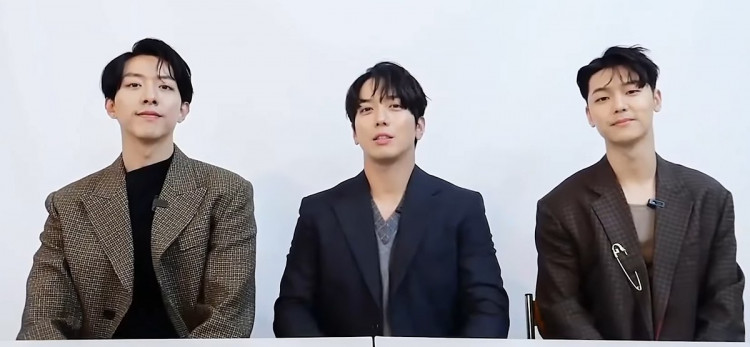 South Korean pop-rock that debuted in 2010, CNBLUE, shared its gratefulness to its ever-supportive supporters and fans on its 11th debut anniversary today, January 14 (Thursday).
CNBLUE members thanked fans
On the day of the band's 11th debut anniversary, Jung Yong Hwa, Kang Min Hyuk, and Lee Jung Shin posted on their respective Instagram accounts to commemorate their debut as a band.
Jung Yong Hwa said it had been 11 years since the band debuted with I'm a Loner, and he feels like time passed so fast. "Still, I'm not a loner thanks to our fans who always stay by my side," he added.
He wrote his anniversary message in Korean, but Jung Yong Hwa did not forget to add to his post his hope of keeping up the band's works in the future.
Furthermore, Kang Min Hyuk wrote in his caption that today is the 11th anniversary of CNBLUE and that he is thankful for everyone who has been with him through the journey. He further thanks all of the band's BOICE fans worldwide and their FNC family members.
Kang Min Hyuk added that despite the years that will continue to pass, the memories he has from the band and his feelings of gratitude becomes larger. "Thank you, and I love you," he added.
Lee Jung Shin wrote his post in the English-language, calling out the attention of BOICE. He wrote his thankfulness for everything the fans did to the band for more than ten years now.
Lee Jung Shin added that he is looking forwards to meet their fans soon at a concert and enjoy their time together throughout.
CNBLUE thanked fans through a video greeting
On VLive TV, a video of the three members was uploaded the same day the band celebrates its 11th anniversary.
The video is titled [CNBLUE 11th Anniversary Thanks Message] - From. CNBLUE, with the comments section bombarded by the fans' greetings. Check out the video above!