TV
WATCH: Red Velvet's Wendy Introduces 'Mystical Record Shop' Hosts In A New Teaser Video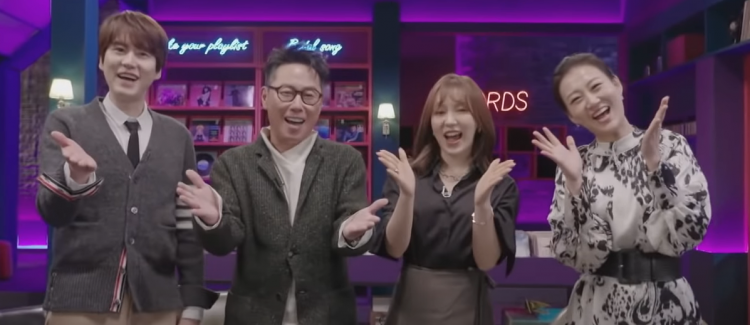 Super Junior's Kyuhyun, Red Velvet's Wendy, Jang Yoon Jung, and Yoon Jong Shin finally introduce their newest music variety show in a new teaser video!
On January 14, Thursday, both JTBC and SM C&C Studio have joined forces to produce and launch the newest music variety show 'Mystical Record Shop,' which will be hosted by Super Junior's Kyuhyun, Red Velvet's Wendy, Jang Yoon Jung, and Yoon Jong Shin. The show will welcome celebrities and guests working in the same industry as them and will tackle music that had greatly impacted people.
Moreover, 'Mystical Record Shop' will base their song playlists or performances on the guests' life stories and how this music will help build people a sense of belongingness and comfort. That said, there are more to look forward to in this new music variety program as it will also mark Red Velvet's official comeback activity following her health-related hiatus last year.
Red Velvet's Wendy warmly greeted spectators and fans of the variety show in the tease video, inviting everyone to the shop. Wendy then gave the viewers a little tour of the set and introduced the trot singer Jang Yoon Jung, one of two bosses in the program, saying, "you send in a story, we'll deliver a song to you. There's no charge for delivery!"
Super Junior's Kyuhyun also introduced himself as a staff member of the show who aims to become the show's boss, which made Yoon Jong Shin, one of the bosses, hilariously laugh at his goal. Furthermore, Yoon Jong Shin invited everyone to watch and look forward to the show as they will make every story and music worth watching and listening to.
Fans looking forward to this incredible line-up of MCs hosting the show are curious about who may be their first guest on the show. Watch their official teaser video below: