TV
WATCH: 'The Penthouse' Shares An Electrifying Trailer For The Upcoming Second Season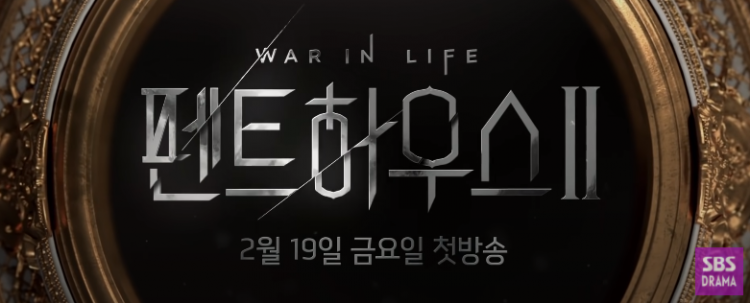 The Penthouse is not just coming back, but it is returning with a bang!
First look for The Penthouse season 2
South Korean drama series The Penthouse ended its first season this month, leaving fans wanting more of its story. That said, fans' eagerness for the drama's next chapter makes the first season more prominent, leading them to want a second season.
There is nothing to worry about as the drama unveiled new teasers with the title Revenge has not even been begun yet.
The teaser enthralls fans as it commences with Cheon Seo Jin (Kim So Yeon) falling to the ground, while Joon Dan Tae is saying, "I feel like I've found my true soulmate."
Oh Yoon Hee (Eugene) then appeared with a black cap, asking, "Why are you so scared, Cheon Seo Jin?"
Another exciting scene is when Ha Yoon Cheon (Yoon Jong Hoon) comebacks from the US, leading Cheon So Jin to grab him while Ha Yoon Cheol says, "My return seems to have really bothered you."
Joo Dan Tae then awkwardly smiled before paving a scene that shows a moving hand that is covered by a white sheet. The said character did not reveal the identity, leaving fans guessing who it might be.
The Penthouse Hidden Room - The Hidden Story
Aside from the first trailer, The Penthouse Hidden Room - The Hidden Story aired on January 12, where fans looked back on the highlights of season 1.
The cast re-watched all the famous scenes, shared behind-the-scenes stories and their season 2 sentiments.
All nine cast members graced the special broadcast, including Kim So Yeon, Lee Ji Ah, Uhm Ki Joon, Eugene, Bong Tae Gyu, Shin Eun Kyung, Park Eun Suk, Yoon Jong Hoon, and Yoon Jae Hee.
The six children also appeared on the broadcast, including Jin Ji Hee, Kim Hyun Soo, Han Ji Hyun, Kim Young Dae, Lee Tae Bin, and Choi Ye Bin.