Celebrity
APINK's Naeun To Appear In An Upcoming Drama Series With Ryu Jung Yeol And Jeon Do Yeon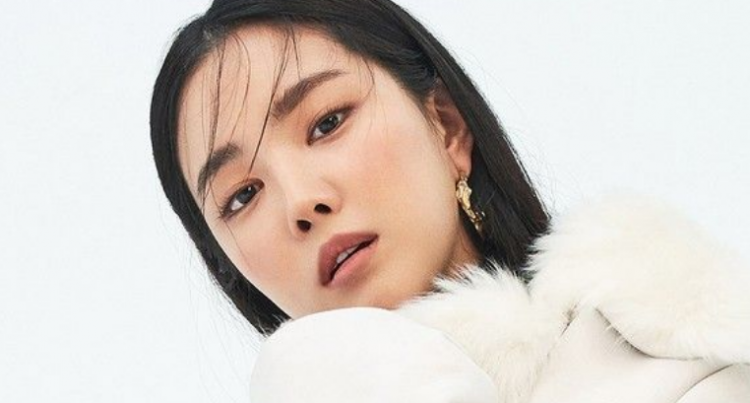 APINK's Son Naeun is confirmed to be appearing in a new drama series with Ryu Jun Yeol and Jeon Do Yeon.
On January 13, Wednesday, APINK's Son Naeun has been officially reported to be joining the casts Ryu Jun Yeol and Jeon Do Yeon in an upcoming drama titled, 'Disqualified as a Human.'
The drama will narrate the story of a forty-year-old woman who currently thinks she failed in doing something meaningful in her life and a 27-year-old man who is overthinking himself out of fear that he won't be able to amount to anything.
Following the reports of APINK's Son Naeun, which states her appearance in the drama series, her managing label Play M Entertainment officially confirmed the news and has released a statement in the press, "Son Naeun has confirmed her appearance in 'Disqualified as a Human." This upcoming drama project to which Son Naeun will appear is her first drama project in a while, following her appearance in MBC's 'Dinner Mate' in 2020.
'Disqualified as a Human' will cast Jeon Do Yeon, Son Naeun, Ryu Jun Yeol, Park Byung Eun, Jo Eun Ji, Kim Hyo Jin, Park Jin Young, and more. Check out other TV series APINK's Son Naeun appeared to before:
The Great Seer
Salamander Guru and The Shadows
Childless Comfort
Seconds 20s
Cinderella with Four Knights
The Most Beautiful Goodbye
YG Future Strategy Office
Dinner Mate
No Longer Human
Son Naeun also appeared in the reality TV shows, 'We Got Married,' and JTBC's 'Gamsung Camping,' with Park So Dam, Park Na Rae, Ahn Young-mi, and MAMAMOO's Solar. Given APINK Son Naeun's talent and history in acting, fans look forward to her appearance in the upcoming drama project 'Disqualified as a Human.'
Tune here on The KpopReporter for more updates!