TV
Lee Seung Gi, Lee Hee Joon, And More Gather For 'Mouse' Script Reading Meeting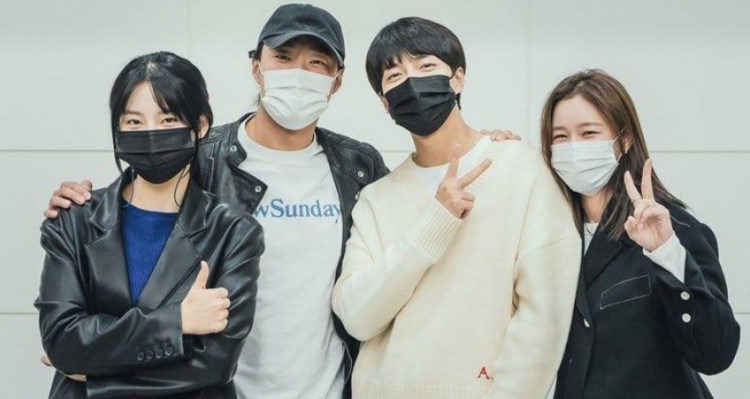 Lee Seung Gi, Lee Hee Joon, Park Ju Hyun, and more assemble in tvN's cast script reading for their upcoming mystery drama project.
On January 13, Wednesday, the casts of an upcoming mystery drama series on tvN gathers as they launch their first script reading meeting. The series is titled 'Mouse' and will showcase humans' incredible talents and how they can identify psychopaths through their DNA while being in their mother's womb.
The 'Mouse's' main plot will be "Would you give birth to a child knowing they were a psychopath?" The network officially shared photos of their casts showing off their chemistry with one another and how they genuinely portray their role.
Lee Seung Gi will take on Jung Ba Reum, a rookie police officer who never doubts justice. Simultaneously, Lee Hee Joon will appear in the drama as Go Moo Chi, a cold-hearted detective whose parents were brutally murdered and since lived a vengeful life hoping to avenge their merciless deaths.
Moreover, Ahn Jae Wook will play Han Seo Joon's role as a top neurosurgeon with exceptional intelligence, speech, and admirable manners. Fellow casts and production staff are amazed at Kim Kang Hoon's passion for to play Lee Seung Gi's younger counterpart, due to his passion for reviewing the script and his role even on a break time.
The producer working on the upcoming mystery project shared, "The project has a unique tension that will make you breathe quietly and the characters and chemistry that will make your chest feel hot. 'Mouse,' which was exploding with energy starting from the script reading, will find its way to your homes this coming February. Please give it lots of attention."
Watch the official trailer below:
Tune here on The KpopReporter for more updates!