Celebrity
BTS Remains Unmoved On Billboard's World Albums Chart This Week With BLACKPINK, TWICE, And More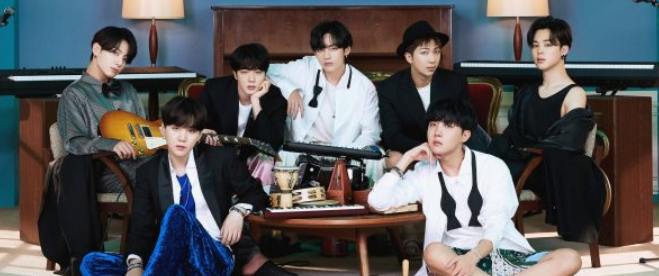 Billboard has officially released the results for its World Albums chart for this week ending on January 16, which adds more milestones to several K-pop groups.
On January 13, Wednesday, BTS, NCT BLACKPINK, TWICE, and SuperM had been conquering the charts since Billboard released the World Albums chart results in December. As Billboard reveals the new results for the week, these K-pop groups manage to peak on high ranks through their albums released in public.
Dominating the no. 1 spot is the 'King of K-pop' BTS with their album 'BE' and the only album to hold the spot for seven weeks as BTS continues to debut other tracks in the chart this week. BTS also topped the chart in December, beating other K-pop groups following their successful comeback in the K-pop scene.
Holding on to the No. 2 spot is NCT with their album 'RESONANCE Pt. 1', which spent 13 weeks on the chart, followed by BLACKPINK's 'THE ALBUM,' which stayed on the chart for 14 weeks. BTS's 'Map of the Soul: 7' makes it to the World Albums chart at No. 4 for 46 weeks, and TWICE's 'Eyes Wide Open' peaks at No. 5 spot for eight weeks.
BTS's 'Love Yourself' series amazingly ranks and stays in Billboard's World Albums chart, at No. 6 is Love Yourself: Tear,' (125 weeks) 'Love Yourself: Her,' at No. 7 (109 weeks) and 'Love Yourself: Answer' peaks at No. 8 for 124 weeks already.
Moreover, SuperM's 'Super One' landed on the No. 10 spot on the World Albums chart for 15 weeks, while NCT 127's 'Neo Zone' makes progress as it peaks at No. 11 from its previous rank at No. 13 last week. Furthermore, BTS's 'Skool Luv Affair' and 'Map of the Soul: Persona' ranks at No. 12 and No. 13.
Last but not least is TXT's 'minisode1: Blue Hour' at No. 14, which is at its 10th week on the chart. Fans supporting these K-pop groups are incredibly proud of them as they were able to top and be included in one of the biggest western music charts through their albums.
Tune here on The KpopReporter for more updates!