Celebrity
Yoo Hee Yeol To Cha Eun Woo: 'Let's Never Meet Again'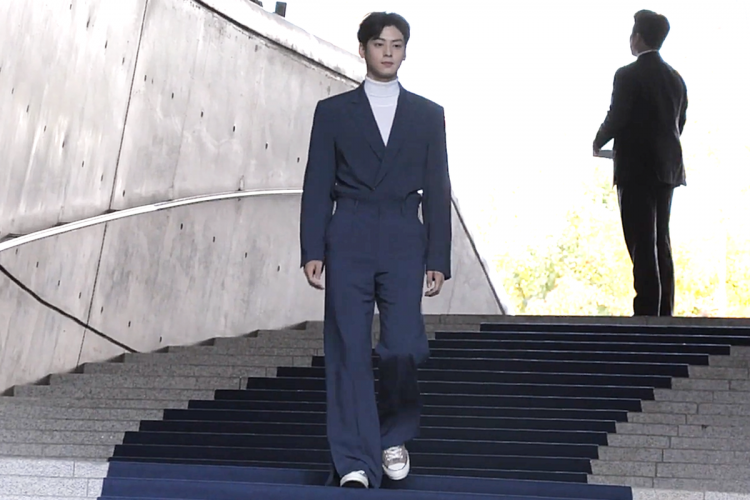 ASTRO's Cha Eun Woo gets a present while on the drama series titled True Beauty, with fun-filled messages on it.
Chae Eun Woo's friendship with Yoo Hee Yeol
ASTRO's Cha Eun Woo shared a series of photos on social media that shows a coffee truck that possesses hilarious messages from Yee Hee Yeol.
Allkpop reported that the photos were posted by the South Korean K-pop idol-actor on January 9, using his band's official Twitter account. In the caption, it reads: "Thank you for the warm coffee and tea you sent in the cold weather."
Pinkvilla shared that the ASTRO member was stunned by surprise. He first noticed the present when he walked on True Beauty's location and saw that it is a coffee truck for him. Cha Eun Woo then learned that Yo Hee Yeol sent it, leading him to share what he received online.
Yo Hee Yeol's message for Chae Eun Woo
"Don't be mistaken, I sent you a coffee truck because you looked like you were cold," Yoo Hee Yeol wrote in one of the messages. The letter further states, "Let's not meet again, Eun Woo. I don't want to die."
The matter comes in handy as Yoo Hee Yeol finds that he is the actor's doppelganger. He does not want to die because there has an old superstitious belief that one dies after meeting one's doppelganger three times.
Fans of ASTRO's Cha Eun Woo were very rapid to comment on Yoo Hee Yeol sending a present to him. One fan said on the comments saying the comments on the banner are funny. Another fan also wrote that Chae Eun Woo grew a lot compared to Yoo He Yeol.
For starters, the two celebrities became close after the singer-actor appeared on Yoo Hee Yeol's Sketchbook. Their friendship prospered more as the host approached Chae Eun Woo to become a part of Lee Ji Ah's music video.