Celebrity
Former 4minute's Gayoon To Kick Off Promotions After Inking A Contract With Redwoods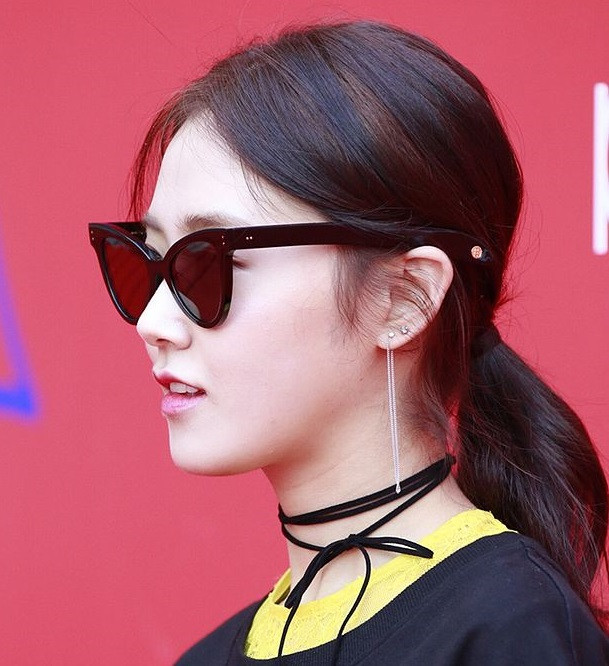 Heo Ga-yoon, best known for his mononym as Gayoon, is back after dealing an exclusive contract with Redwoods by inking it, marking her promotional activities to be laid out.
Gayoon sets off future activities with new management
South Korean songstress Gayoon is now up for new career management as she signs an exclusive contract with Redwoods. That said, Allkpop reported that the former 4minute member heralds future solo activities, hailing a new Gayoon unlike any other.
Redwoods stated on January 12 (Tuesday), following South Korea's time zone: "We have signed an exclusive contract with Gayoon."
The entertainment agency continues its statement saying the songstress "an infinite potential to grow as an actor" due to her expressing emotions adequately. "We will continue to provide generous support for her acting career," Redwoods added
According to Naver, Redwoods, the new management of Gayoon, is an actor-dedicated agency launched by Deep-rooted Trees Cro., Ltd. It is responsible for the hit drama and film titled Six Dragons Narsha and Christmas in the Universe."
The stars under Redwoods' umbrella are Kim Jeong-eun, Kim Seo-ra, Park Min-ji, Lee Si-hoon, Seo-young, Choi Ji-ho, Cha Jae-hyun, Park Min-gwan, Gong Dae-yu, Kim Woo-rin, Kim Kwang-soo, and Yoon Se-woong.
Adding to the list are Jo Hyun-min, Lee Eun-ha, Hong Ji-won, Yoo Seong-yong, Seo Ji-won, Eru-ah, Jang Seong-won, Jo Dong-hyuk, and Ahn Mina.
Gayoon's career through the years
For starts, the 30-year-old Search Out singer made her way to the K-pop music scene as the lead vocalist of the band 4minute in 2009.
Gayoon then graced Light and Shadows by MBC, taking on the challenge of being an actress. Her acting stunts were followed by Let's Eat 2 and the 2015 movie titled Daddy You, Daughter Me.
Last year, Gayoon flaunted off her growth as an actress by playing the character of a genius hacker named Noori on the film Search Out.
Meanwhile, Redwoods shared that many celebrities will be joining Gayoon in her future endeavors under its care.