Celebrity
EVERGLOW's Sihyeon And Yiren Are Now COVID-19 Free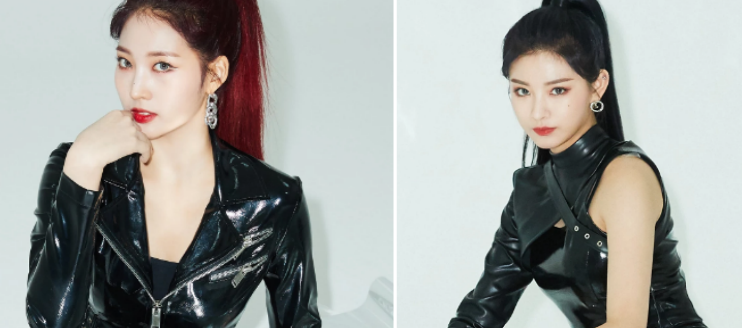 EVERGLOW's Sihyeon and Yiren are now COVID-19 free, their managing label Yueha Entertainment confirmed to the public.
On January 11, Monday, EVERGLOW's agency delightedly announced that EVERGLOW's Sihyeon and Yiren, who previously tested positive for the virus, are now COVID-19 free. Yuehua Entertainment updated the fans through a statement released on Twitter concerning the current status of Sihyeon and Yiren after fans failed to hear follow-ups from the label.
In the Twitter statement, the agency confirmed that EVERGLOW's Sihyeon and Yiren are now released from the quarantine facility as their COVID-19 results came back negative.
Yuehua Entertainment added that since the COVID-19 positive news of the EVERGLOW members Sihyeon and Yiren broke out, the idols focused on recuperating and receiving appropriate treatment in the quarantine facility.
Now that both EVERGLOW's Sihyeon and Yiren are negative from the virus, the agency confirmed that the members would resume their daily and media activities. Moreover, the agency also expressed gratitude to fans who had been supporting EVERGLOW and offered their apology for making them concerned following the positive diagnosis of Sihyeon and Yiren.
Yuehua Entertainment said in a statement, "The other four members of EVERGLOW remained in quarantine for having been in close contact with Sihyeon and Yiren, but they will soon resume communicating with the fans."
The label promised to follow health and government protocols to avoid further transmission of the virus. More celebrities are acquiring the COVID-19 virus, which resulted in halted media activities and plans.
This is why some production teams do not yet have live audiences, even for K-pop idols who attend awarding shows and TV show appearances.
Now fans wish EVERGLOW's Sihyeon and Yerin nothing but good health this new year and get more enough rest as they wait for an official comeback from EVERGLOW this year.
Tune here on The KpopReporter for more updates!