Celebrity
TXT's Hueningkai Revelation: Adds Pupa Soup To His Exotic Food Favorites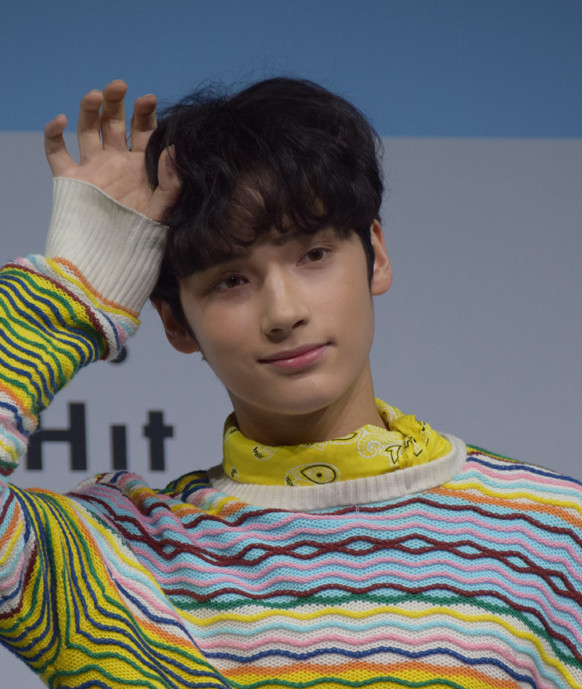 Fans of the South Korean-American K-pop idol Hueningkai are shocked after the singer revealed he sees pupa soup as one of his favorite foods. Many are amused with his revelation, praising Hueningkai for his one of a kind choice of foods.
Hueningkai shares shocking update
In Weverse, TOMORROW X TOGETHER's Hueningkai updated his fans as she shared photos of one of his favorite foods-pupa soup!
With the idol's international fans being confused about the photos, he enlightened their minds by putting out English-language remarks, revealing the food's name, per Allkpop. "It's a Pupa soup," the Blue Hour singer wrote on Weverse.
Fans on Twitter were very rapid to comment on HueningKai's status, considering some international fans do not have access to Weverse. A TOMORROW X TOGETHER-dedicated Twitter account posted screenshots of Hueningkai's photos from Weverse, with fans comments' under various reactions.
"What a cutie. And at least it's really good for your health, full of good protein," one fan on Weverse commented.
Another fan wrote, "Hueningkai, I can't say that the photos you took look all that appetizing kekekeke."
TXT's Hueningkai choice of food is a gem
The international fans of Hueningkai were amused, considering some countries do not see pupa worms as a food or a snack. In South Korea, silkworm pupa is famous street food, with everyone, if not all, are gushing about it as a favorite snack!
In Hueningkai's choice, he loves to munch the item through a soup, with the worms steamed, and eaten with a toothpick.
The pupa is called beondegi, a typical snack for the younger generation who goes to school, alongside the famous Korean hotdogs, ramyun, and tteokbokki. Pupas are eaten during school recess or after-school treats from the full day of academic work.
Meanwhile, other favorite foods of Hueningkai include grape juice, see squirts, salted roe, egg tarts, and the controversial min chocolate ice cream.