Celebrity
SEVENTEEN To Perform On 'The Kelly Clarkson Show' Next Week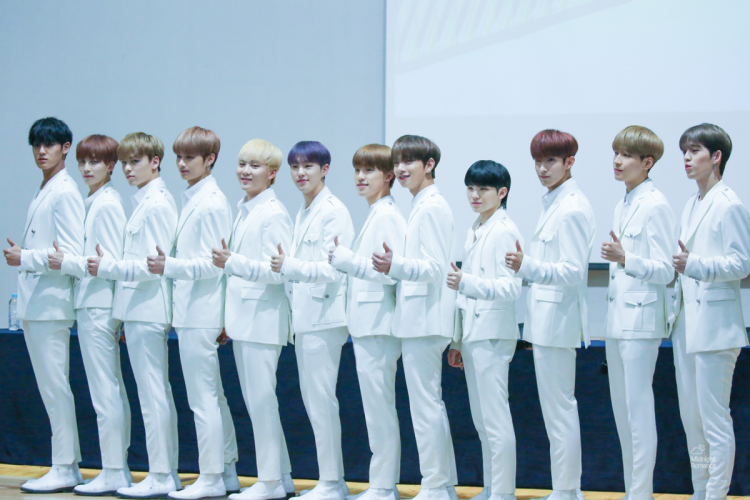 Pledis Entertainment's all-boy group SEVENTEEN adds another international guesting on its hectic schedule shortly after appearing on the renowned late-night show The Late Late Show With James Corden.
SEVENTEEN will interact with Kelly Clarkson soon
Soompi delightedly reported on January 8 (Friday) that Headline Planet announced that the South Korean all-boy band would be the American Idol winner's musical guest next week. That said, SEVENTEEN is slated to appear on The Kelly Clarkson Show.
The media outlet disclosed that the band would be performing on the American show this coming January 13th episode. Aside from the group, the daytime talk show will also be guesting celebrities Sarah Hyland and Amanda Seyfried, per Allkpop.
For the time being, it is unclear what song SEVENTEEN will be performing, but fans are expecting it would be Home;Run.
Pledis Entertainment nor SEVENTEEN have not issued any remarks about the band's forthcoming appearance on The Kelly Clarkson Show; however, fans are delighted that their idols are slowly being invited to international shows.
SEVENTEEN on The Late Late Show With James Corden
The invitation of SEVENTEEN on The Kelly Clarkson Show comes after its appearance on The Late Late Show With James Corden earlier this week.
The band continues to prove its fame over its masterpieces, considering it is mostly a self-produced group. All band members exert extraordinaire effort in creating new songs, concepts, themes, and dance moves, all for the entertainment of its beloved fans.
On The Late Late Show With James Corden, the band performed Home;Run on an exciting concept, added by the group's choreography. However, the band performed in South Korea since they cannot fly in America due to the COVID-19 travel restriction.
All SEVENTEEN members expressed their excitement and hope to meet James in the future and perform again on the show.
Check out SEVENTEEN's performance of Home;Run on The Late Late Show With James Corden placed above!