Movies
Song Joong Ki And Kim Tae Ri Stun In New Poster For 'Space Sweepers', Premiere Date Revealed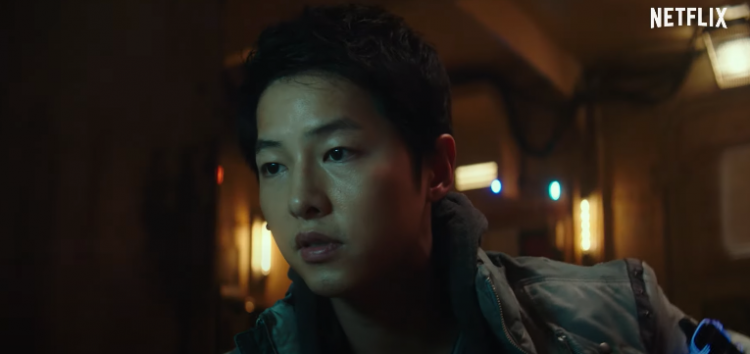 The forthcoming film of prominent actor Song Joong Ki, alongside Kim Tae Ri, announced its new premiere date through a new poster that will surely entice fans of all ages!
Space Sweepers is ready for its release
The first-ever South Korean blockbuster film titled Space Sweepers stars' Song Joong Ki, 35, and Kim Tae Ri, 30, alongside other artists like Jin Sun Kyu, 43, and more.
The said movie was initially slated for release summer of 2020 but was postponed multiple times due to the COVID-19 global pandemic.
However, according to Soompi, Space Sweepers makes its way to the public via Netflix this coming February 5, 2020. The releases will be in a simultaneous way in 190 countries, predicated to storm over Netlfix's Top 10 list.
The announcement of the date comes in the new poster released by the production, where it also showcases the characters in the story.
New poster for Space Sweepers
The forthcoming Netflix film prints the four leading characters, standing on top of The Victory pride and confidence. Aside from the new premiere date, a text is placed in the middle parts; it reads: "A cleanup of space by those who've never been heard of or seen begins!"
As per Allkpop, the movie is situated in 2092, hailing the sci-fi movie a futuristic concept. Its story revolves around a team of space junk collectors in a space ship called The Victory.
The story plot becomes more exciting when they passed by a humanoid robot going by the name Dorothy, which happens to be an instrument of mass destruction. Since the crew met Dorothy, they immediately faced a risky business deal that will make the story more enthralling.
Space Sweepers is helmed by Director Jo Sung Hee, who is also responsible for A Werewolf Boy. Meanwhile, check out the official trailer of Space Sweepers placed above!