Celebrity
WayV's Yangyang Is Scared Of One Thing But Reveals Reason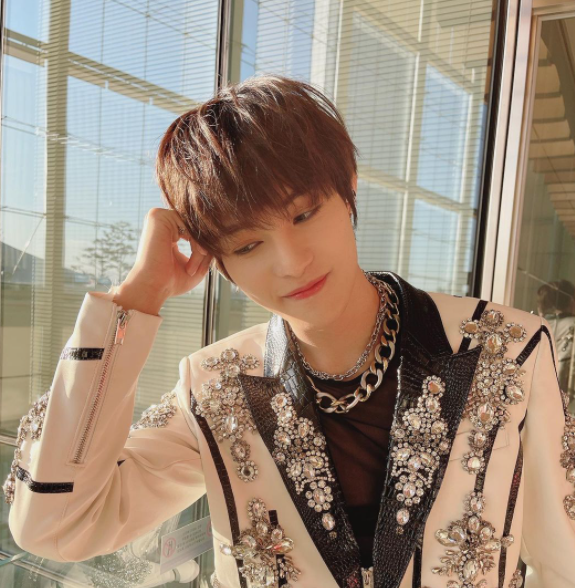 Texting is more appealing than calling, says Korea Boo through its report of WayV's Yangyang fear of answering phone calls.
WayV's Yangyang shares what he is afraid of
In a Youtube segment of WayV titled This Or That, each member of the NCT sub-unit underwent a round of thorough question and answer portion. Each of the lads shared and answered what they like to do, according to their personal choices.
That said, member Yangyang changed the game's mood when he explained why he is scared to answer phone calls. The dark turn of the segment began when the 20-year-old idol made his choice between texting or calling.
With no hesitations, he immediately blurted out texting and added, "I don't like answering phone calls." In that particular period, Yangyang became the spokesperson of many who chooses to text than phone calls.
WayV's Yangyang explains why he is scared to answer phone calls
With his cryptic answer on the segment, Yangyang made sure to enlighten the minds of the viewers. His explanation put out an honest answer, saying, "I don't like answering phone calls."
Yangyang is afraid of getting scam calls from unknown callers, despite ordinary people receiving such kinds of calls daily, to some.
It goes back to when a sasaeng (obsessive fan) interrupted NCT Dream's live broadcast by calling member Jeno. It makes excellent sense that people who called Jeno might contact him as well, or worst-case scenario, calling him.
When Yanyang answered and explained himself, it is apparent that the idol strongly believes in what he does. However, he kept smiling all the way the segment and candidly opened up about his fear in front of the camera.
Meanwhile, watch the Youtube segment of WayV's Yangyang on why the sole reason why he does not like to answer phone calls. It is placed above, and do not forget to tell us your thoughts and experiences in the comments section!