Celebrity
NU'EST's Aron To Halt Activities Temporarily Due To Anxiety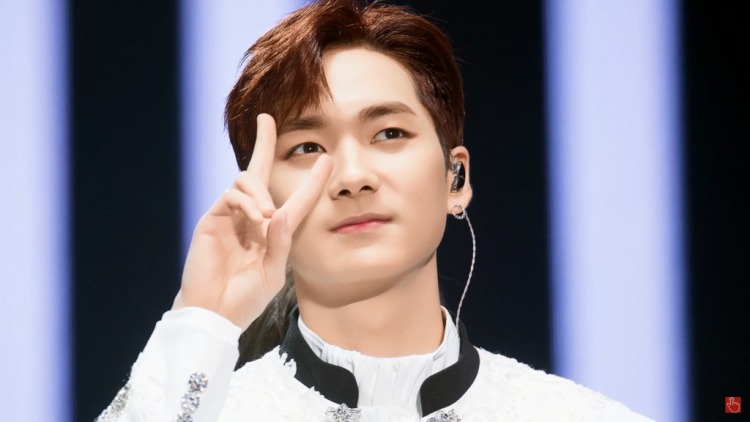 It's a sad day for NU'EST's Aron's fans. The idol will be halting further activities with the group due to health-related concerns.
To protect Aron's health and safety, Pledis Entertainment announced on January 2 that he would be going on a temporary hiatus to focus on his recovery. Also, NU'EST soon would be promoting with four members.
Aron's Fondness For The Group
It can be recalled during the first-ever cover shoot of Aron in Indeed Magazine; he talked about his eagerness to remain in the group and how he loves spending time with their fans. The shy idol gained appreciation from the staff during the pictorial for his professionalism, expressive facial expressions, and natural charm.
There, Aron explained that opportunities don't come easy. Even if he were to go back to that point of choice, he would still join NU'EST.
The idol added, "Through a variety of channels, I enjoy communicating with L.O.Λ.E (NU'EST's Fanclub)."
Pledis Entertainment's Statement
Earlier today, the agency mentioned that Aron has previously reported that he was experiencing mental anxiety symptoms. And after the thorough testing, the professional diagnosis he received required him plenty of rest and stability.
Furthermore, Pledis shared that they have decided that the idol will be focusing entirely on his treatment and recovery while getting plenty of rest after careful discussions with Aron and the members of NU'EST.
As a result, Aron will temporarily stop all activities, and NU'EST will carry out their plans as a four-member group for the time being.
NU'EST's agency also apologized to the group's fans, who always send them so much love for causing concern due to the sudden news. They also assured that they would do their utmost measures to help Aron recover his health.
Lastly, Pledis asked fans to refrain from unfounded speculation or misunderstandings regarding Aron's health and activities.
Get well soon, Aron!