Celebrity
Jung Ilhoon Leaves BTOB Following His Marijuana Controversy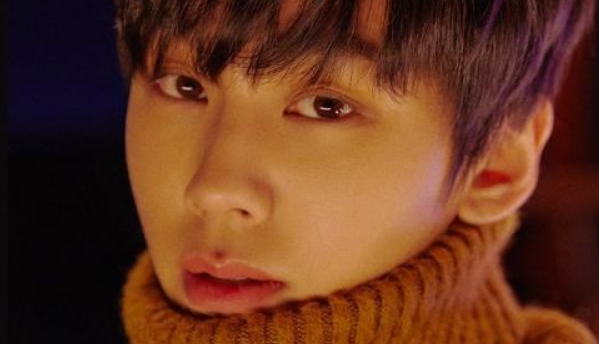 Cube Entertainment has confirmed BTOB Ilhoon's withdrawal from the group after getting caught and stirring up a marijuana controversy.
On December 31, Thursday, Cube Entertainment has confirmed BTOB's Ilhoon's departure from BTOB after getting caught using marijuana and causing concern to fans. The label has released an official press statement informing the fans and public Jung Ilhoon's decision to depart the band following his controversy.
Cube Entertainment confirmed that Jung Ilhoon is currently feeling extremely responsible for the issue and disappointed in himself for breaking the fans' trust. The young idol is now reflecting on his wrong actions, and by that, he took the ultimate decision to withdraw himself from BTOB today.
Moreover, Cube Entertainment expressed how they also felt responsible for the issue. "We feel a strong responsibility for this recent incident, and we will do our duty in order for him to participate in the upcoming investigation diligently," the agency concluded.
Furthermore, BTOB will now do upcoming activities, with only six members remaining, with Cube Entertainment doing their best to support the band in their future endeavors. Despite the marijuana usage controversy involving Jung Ilhoon, Cube Entertainment still asks the fans to offer their undying love and support for the group.
Meanwhile, earlier this month, it was reported that BTOB's Ilhoon had been caught using cannabis by the authorities together with other acquaintances until last year. The authorities confirmed his usage by having Jung Ilhoon undergo a hair follicle test, which later on tested positive for marijuana.
Jung Ilhoon also was reported to have bought the cannabis-using cryptocurrency to avoid getting caught by the police. Cube Entertainment at the time released a statement denying their knowledge of his reckless actions.
Many fans are disappointed with the outcome of having Jung Ilhoon leaving BTOB as marijuana is not an isolated case as other celebrities are also reported to have been using it before. Some say K-pop idols deserve second chances, as debuting in the K-pop scene requires half of their lives to pursue their dreams.