Celebrity
Kim Go Eun Confirmed For A Lead Role In A New Drama Webtoon Adaptation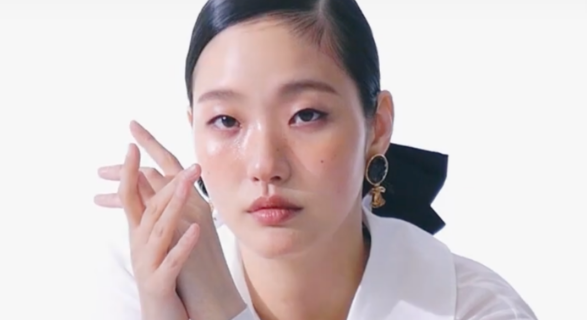 The King: Eternal Monarch and Goblin actress Kim Go Eun is confirmed to play a role in an upcoming drama adaptation of a popular webtoon!
On December 31, Thursday, Kim Go Eun is officially confirmed to be playing a role in a new drama adaptation of a hit webtoon, 'Yumi's Cells.' The upcoming project will share the narrative of a corporate employee named Yumi, from the point of view of her brain cells working on her every thought, feeling, and action.
According to Soompi, the young actress, Kim Go Eun, who is playing the lead role, Yumi, is a character who is having a hard time expressing her emotions. However, as she continues to explore life, Yumi starts to develop her maturity and emotions in life and her career.
Commenting on her recently approved and upcoming project, Kim Go Eun expressed her thoughts about her character, Yumi. "I think the reason that the love story of the ordinary woman Yumi was able to make so many people laugh and cry over such a long period of time was because of how relatable it was. I'm looking forward to her future journey."
Moreover, "Yumi's Cells' will be directed by Lee Sang Yeob, who has previously worked on "Familiar Wife" and "Shopping King Louie." Thus, the drama adaptation is co-written by the hit series writer of "Memories of the Alhambra," Song Jae Jung, "Find Me in Your Memory," writer Kim Yoon Joo and Kim Kyung Ran.
Actress Kim Go Eun also starred in the hit K-drama series Goblin as the lead actress and in The King: Eternal Monarch series with Lee Min Hoo as his opposite. Kim Go Eun's upcoming project is slated to begin shooting in the first quarter of 2021.
Stay tuned here on The KpopReporter for more updates!