Celebrity
BLACKPINK's Lisa And Rosé Confirmed To Make Solo Debut Next Year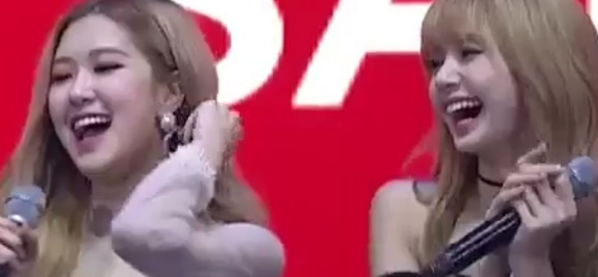 YG Entertainment source confirm BLACKPINK's Lisa & Rose's solo debut MV next year!
On December 30, a YG Entertainment source has officially confirmed the solo debut MV of BLACKPINK members Lisa and Rose.
It was reported today that MV filming for Rose's upcoming solo debut will commence in mid-January next year and that BLACKPINK's Rose will be having a hectic schedule for her promotional activities on her solo debut and their online concert, 'The Show.'
YG Entertainment also has released an official statement verifying the news of the solo debut for BLACKPINK's Lisa and Rose, saying, "Both Rosé and Lisa are currently carrying out the necessary steps for their solo music releases. It's true that there are plans for them to film MVs soon."
As for BLACKPINK's Jisoo, YG Entertainment has confirmed that since she is currently occupied by her filming schedule with her debut drama series 'Snow Drop,' the label will first work on the solo debuts of Lisa and Rose. The solo debut details concerning the schedule and other matters will be announced in public once the planning phase is concluded.
BLACKPINK's Jennie was the first in the band to solo debut through her track 'SOLO.' Next year will be another milestone for the members, as fans anticipate Rose's solo debut in the K-pop scene.
Furthermore, BLINKs also look forward to Lisa's debut, as she will be the third member in the band to make a solo debut, following Jennie and Rose. However, fans are slightly doubting YG Entertainment's recent announcements as they had been disappointed with their previous plans for BLACKPINK's year-end virtual concert.
Fans wonder if this time, the time frame would be final and that fans can look forward to it without doubt and disappointment. Some fans also expressed excitement as the upcoming new year will open more opportunities for the band and hoped that it would never be the same as 2019 when BLACKPINK was on hiatus for the whole year.
Tune here on The K-pop reporter for more updates!