Celebrity
Wonho Hints At His Upcoming Album's Concept, Share Wishes For 2021 With Dazed Korea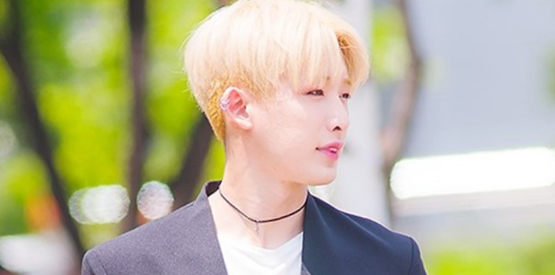 Wonho gets featured by Dazed Korea and graced the cover of the magazine. It was followed by an in-depth interview discussing his plans on launching his YouTube Channel, his goals for 2021, and more.
On December 24, Thursday, Dazed Korea exclusively shared their sneak peek of Wonho's interview as he poses gracefully for the magazine's cover. Confident enough to share how he wants to look best on his solo comeback, Wonho revealed he is not drinking alcohol that much and would only stay indoors these days.
Wonho added he would spend most of his time maintaining his body shape by working out and debut with a good body condition. Referring to his YouTube account, Wonho made clear that he doesn't know what to put out yet as creating content is not his main thing.
Moreover, Wonho clarified that he would only create content whenever he has free time from his hectic schedules. Wonho also shares the reason behind launching his YouTube channel.
"Actually, I'm mostly making content that fans tell me they want to see. I started making videos since I thought that the fans would want to see what I'm up to when they're bored or when I'm not doing promotional activities for a long period of time."
Furthermore, Dazed Korea also asked Wonho about his most desired thing as an individual, to which Wonho answered simply as wanting to become more proficient in foreign languages. When asked why Wonho shared it is for communicating efficiently to his fans, the young idol also shared how he loved learning Japanese and English to widen his vocabulary more.
Wonho also revealed the concept referring to his next solo album, which he hinted at as 'sexy and dark.' Wanting to share his different side with the public through this album, Wonho shared this upcoming album much different from his previous releases with an energetic and light vibe; This will be dark and sophisticated.
Also, Wonho shared his hopes for the year 2021, that is, for COVID-19 to end. Wonho explained that he wanted to see his fans' faces personally and that the world's suffering to end as COVID-19 disappears. Lastly, he is to visit his fans abroad through his world tours.
Dazed Korea will release the official copy of Wonho's cover in January 2021.