Fashion
Netizens To Aespa's Outfits During The '2020 KBS Song Festival': 'Stylist Messed It Up'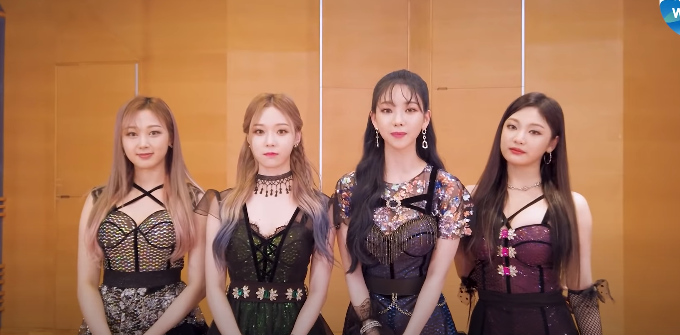 The concerned citizens ridiculed the fashion choices of the South Korean all-girl group aespa at the recently concluded 2020 KBS Song Festival, saying that all four of their outfits do not support each other as a group.
Netizens call out the stylist of aespa
The newly debuted all-girl cast from SM Entertainment, aespa, earned the attention of netizens negatively. The criticisms target the quartet's ensembles during the photo wall part of the 2020 KBS Song Festival that took place on the evening of December 18 (Friday).
Allkpop states that on top of the numerous accusations and bashes received by aespa since they debuted, it seems like the love earned by the group cannot be seen because of the clothes they donned during the said event.
The negative criticism goes to Winter, Giselle, Ningning, and Karina, as they graced the online music festival's red stage. Netizens point out the group's stylist for doing such a poor job on choosing the quartet's outfits.
Some netizens say that the clothes are very alike, but challenging to understand what concept it brings behind all of them.
"Why did the stylist dress them like that? Their stage costumes are pretty but not this," one netizen commented.
Another netizen remarked, "They all have excellent body figure ratio, but the stylist messed it up." While another one blurted out, "Poor Ningning."
aespa's get up at the

2020 KBS Song Festival

Wikitree reported that aespa's outfits are from the luxury brand Givenchy; however, it did not hinder the fans from ridiculing the outfits.

All four girls tagged along in black and white ensembles that vary from long gowns, a dress, and a female suit. The footwears also made its way to the topic, with Giselle looking like she is barefoot and Karina looks like wearing locks.

The outfits of aespa were finished by white face masks, hiding the beauty all four girls possess.