Celebrity
MONSTA X And LOONA Negative For COVID-19 Following Staff's Positive Result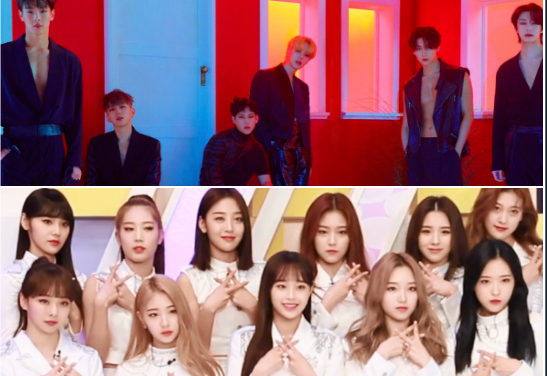 MONSTA X members' COVID-19 test results came back negative; their managing label confirms and releases an official statement.
On December 19, Saturday, the COVID-19 testing has been promptly taken following 'The King of Mask Singer' staff member's positive COVID-19 diagnosis. The filming set has been attended by MONSTA X's Minhyuk and Kihyun and had been ordered to undergo preemptive COVID-19 testing along with other co-members and staff to avoid further virus transmission.
Today, MONSTA X's managing agency, Starship Entertainment, has officially updated the fans on all seven members' results. The agency announced they are still awaiting other staff members' results before they can resume all halted media activities.
In the letter, Starship Entertainment confirmed that MONSTA X's test results are all negative, following 'The King of Mask Singer' staff member's positive contraction from COVID-19. According to the label, they are still awaiting other COVID-19 test results for their staff to ensure one another's safety and determine who can join them as they resume all halted media activities.
Starship Entertainment also apologized for causing concern to fans as they undergo COVID-19 testing. Furthermore, the management promised to follow strict government protocols to combat the COVID-19 threat in the country.
Meanwhile, other K-pop acts who participated in the same film shooting venue had undergone COVID-19 testing to ensure their health status. LOONA, the K-pop girl band that was present at the same event, all had their results today.
Blockberry Creative, LOONA's agency, had officially announced that members Yves and Chuu tested negative for COVID-19. Other LOONA members such as HeeJin, Hyun Jin, Yeo Jin, ViVi, Kim Lip, Jin Soul, Choerry, Go Won, and Olivia Hye are also COVID-19 negative.
Fans are getting worried as more artists from film, and the music scene is acquiring the virus, which adds to South Korea's positive cases. Due to the on-going COVID-19 threat, some film premiere, concerts, and shootings are being halted, following the government protocols.