Celebrity
Lee Seung Gi And IU Discuss Why 'Comfort' Is Important For Artists On 'IU's Pallete'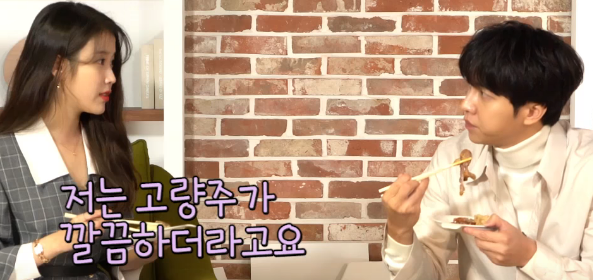 K-pop idol and actress IU has recently invited actor Lee Seung Gi on her show 'IU's Palette' to perform some of his songs, and a little interview which eventually went deep and caught the fans focused in every detail.
On December 18, Friday, Koreaboo reported some exclusive details on what happened in 'IU's Pallete,' which featured the actor and singer, Lee Seung Gi. Referring to his track 'The Dreamer's Dream,' which IU remarked as a sad song for her, she asks Lee Seung Gi why it sounded lonely.
Lee Seung Gi explained some details in which IU can effectively relate as an artist and individual. Lee Seung Gi explained that his accomplishments as an artist are being rewarded and recognized by the public and IU's, but it also comes with big responsibilities.
Moreover, what people see from the outside is different from what artists have from the inside, making them vulnerable as a person, Lee Seung Gi said. IU agreed that as an artist, they carry burden and pressure in their entire career, and by that their whole life.
'Comfort,' Lee Seung Gi explained to viewers why an artist needs to have peace of mind and a feeling of comfort amidst the stress surrounding them. 'Watching the singers walking a single path and enduring for a long time, still going on the same position, gives me so much comfort.'
An artist's life and an individual in an ordinary society have to be balanced with people who can offer you comforts and peace of mind. IU strongly agreed with his perspective and hoped that many would find peace and comfort in Lee Seung Gi's tracks.
Moreover, Lee Seung Gi addressed the younger generation in 'IU's Pallete' who are doubting themselves and are struggling to achieve a goal to listen to his track and find comfort and peace.
Check out the whole interview below: