Music
EXO's Sehun And Chanyeol Talks About Their Comeback: Tracks and Expectations!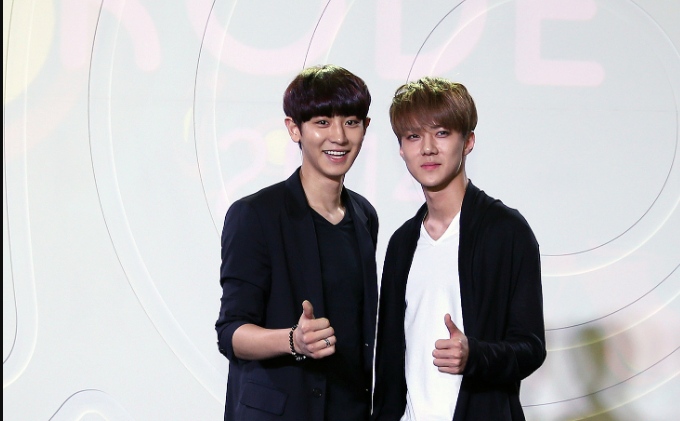 EXO's Sehun and Chanyeol returns as EXO-SCs and have unveiled their latest album, solo songs, expectations, and much more.
EXO-SCs first album "1 Billion Views," and the music video for the title track of the same name was released on July 13 at 6 pm KST.
They did not only take part in writing the lyrics for all of the tracks on the album, but they also wrote three tracks themselves. According to Soompi, when questioned how they felt about their latest comeback and what the fans of should anticipate when they listen to the song, here's what they said:
"Although our supporters have waited for a long time, we prepared hard for a good release. As we have worked so much on it, we're looking forward to people and our supporters to hear, interacting, and loving it."
"1 Billion Views' opening track would be a disco hip hop theme with a retro sound. As the streaming content has become a stronger influence in people's lives, We also included similar words such as 'ASMR,' '4K high definition video,' and 'internet drama.' These were all words our supporters use a lot and are familiar with, so that's going to be a beautiful thing to watch for."
Speaking about the creation process for their album tracks and where they seek their motivation,
Sehun mentioned, "From my childhood until now, when I was composing music, I glanced back on my life. I was thinking about past encounters, both challenging and enjoyable, and it was good to be able to reflect on a road that I was tirelessly walking down."
While Chanyeol said, "whenever it's silent, I seem to get a ton of my concepts at night and get lost in thinking. I feel like I function better late at night when I'm writing on songs."
The latest album features Sehun and Chanyeol's solo songs, and they've been requested to express and share how they felt about each other's songs.
Sehun said, "The song 'Nothin' by Chanyeol has a tempo that is very easy to hear. It's a track of high quality, with a strong rhythm and catchy lyrics, so please listen a lot."
While Chanyeol said, "I believe Sehun's 'On Me' is a track which reflects who Sehun is. The music video also features an excellent Sehun output, So I believe people would appreciate that much more if they watch the video."
Sehun and Chanyeol expressed their expectations for the freshly released album, and also words of mutual motivation.
Sehun stated, "We have no major goals. We just wish more people will listen to this song and appreciate it than our previous record,' And he said to Chanyeol, "Let's carry on like this until the end."
"Sehun, thank you for doing so well and sticking with me in 2020. I'm so glad I got to do songs with you." Chanyeol to Sehun.