Opinion
Here's Why EXO Is Not Attending Any Of The Mnet Asian Music Awards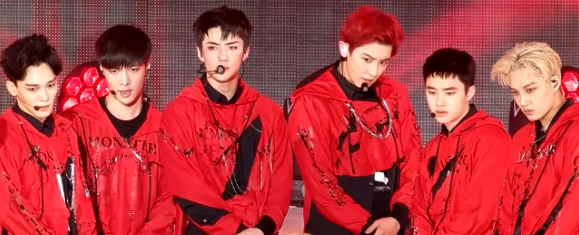 EXO has not been rendering appearances since 217 in the Mnet Asian Music Awards despite getting nominated for various categories. Why?
This is because the network has been allegedly robbing EXO their supposed victories in the past years, and the network's disrespectful behavior to certain artists.
On December 8, Tuesday, Kpophit shared various reasons why EXO never showed any of the Mnet Asian Music Awards ceremony in the past years. Below are the reasons why EXO-Ls are upset in the network even up to date:
Deleting 'Love Me Right' Performance
In June 2015, the network decided to delete EXO's 'Love Me Right' performance, which already had 700,000 views, all for the reason of 'fixing the quality.'
Mnet got lambasted after their action and had the video re-uploaded but failed to surpass the previous viewing record, making the fans extremely upset.
Rigged Results
It was in 2017 when EXO attended Mnet Asian Music Awards by getting nominated through 19 fan-voted categories. To fans' shock, EXO was only able to win one award over other categories.
EXO was leading in five categories at the time, according to fans. 'The Best Male Group' title is to be awarded obviously to the two leading boy groups at the time, BTS and EXO but was bagged by WANNA ONE, who was a rookie group that year.
It also happened to other artists, including Chungha and G-Dragon. Fans are disappointed to Mnet Asian Music Awards for robbing other artists' victories.
Fans Mistreated
The fans had been poorly treated by getting pushed against bars and had their light sticks taken away. Some fans believe it was their way to give EXO a 'black ocean' performance, plus having the band's songs cut and technical problems.
These are just a few reasons why EXO has not been rendering attendance in Mnet Asian Music Awards. Despite not showing in the awarding ceremony, fans believed that EXO always deserved their success every time they release a track or album.