Celebrity
Here's What To Expect On The Upcoming Episodes Of SBS's 'The Penthouse'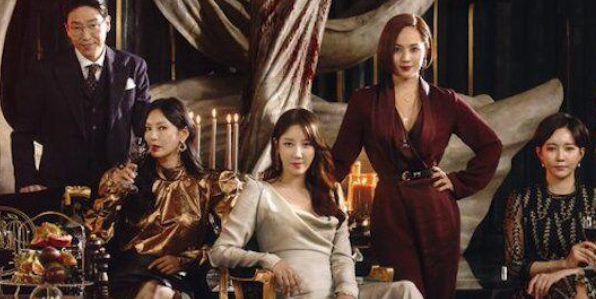 SBS's 'The Penthouse' is on its halfway mark, and fans wonder what exciting revelations they may be getting in the following episodes. Spoilers ahead!
On December 7, Saturday, Soompi reported some key points to look forward to from 'The Penthouse' second half of the K-drama series. 'The Penthouse' is a luxury penthouse apartment whose story revolves around characters Shim So Ryun, Cheon Seo Jin, and Oh Yoon Hee.
The first pointer is Shim Soo Ryun and Goo Ho Dong's unexpected relationship. Following Goo Ho Dong's revelation being the stepbrother of the deceased Min Sul Ah, Goo Ho Dong is ready to plan his revenge against Shim Soo Ryun.
Meanwhile, Shim Soo Ryun is also set to avenge Min Sul Ah by getting revenge on her killer and those residing in Hera Place who knowingly covered up her murder. Goo Ho Dong's lack of knowledge about the birth switch between Min Sul Ah and Joo Hae In continues to plot his revenge, leaving spectators on what will happen next.
The second key point is Min Sul Ah's killer. The series recalled the time when Min Sul Ah caught Cheon Seo Jin and Joo Dan Tae's love affair on camera and how she unveiled the secrets behind Hera Palace's children bullying through her camera recording too.
Following the events, she tried to escape but unfortunately died by falling after getting chased by someone whose identity up to now has not been revealed yet. Furthermore, it was shown in the episodes that Oh Yoo Hee remembers the time when she saw Min Sul Ah at Hera Palace and Shim Soo Ryun dreaming of Cheon Seo Jin pushing Min Sul Ah with Joo Dan Tae smirking after she died.
Will the mystery behind her killer be unveiled in the following episode? This leaves fans curious as to who may be the real killer of Min Sul Ah.
Check out more key points here to get yourself some ideas on what to expect from 'The Penthouse' upcoming episodes.