Celebrity
WATCH: SBS Lambasted After Alleged Staff's Rude Behavior On Aespa's Ningning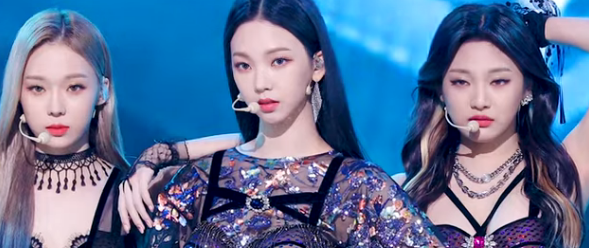 Broadcasting network SBS is currently being lambasted for having a staff member who allegedly showed rude behavior towards SM Entertainment rookie group Aespa and its member Ningning.
On December 7, Monday, Kpophit reported that the alleged SBS staff was heard rudely laughing during Ningning's fan cam and Aespa's performance through an uploaded SBS YouTube clip of the network. The suspected staff was heard within the video's ten-second frame laughing and remarking, "Haha, that is not f**king right."
This caused numerous fans of SM Entertainment's rookie girl group Aespa to go rage online and express their disappointment over SBS and its alleged staff for showing rude behavior. Some fans called out the network for not having the ten seconds part edited or removed to show decency and respect for the K-pop idol and her group.
However, the speculations and rumblings caused by this event have been trashed by other fans claiming that it may not be SBS's staff and can be someone from SM Entertainment. Until now, the identity of the alleged staff on the video has not been revealed yet.
Like the SBS broadcasting network, SM Entertainment has not yet released any formal statements regarding the issue. Some fans say the laughter may have been just caught when the cameraman started filming the performance.
Check out the clip before at 0:10:

Ningning On Hot Seat Since Debut
Aespa's Ningning has frequently been hitting the headlines lately since her managing label announced a new girl group's official debut. K-netizens expresses strong disapproval for Ningning's debut due to her nationality and other Koreans filing for a petition to ban Chinese idols from doing promotional activities in South Korea.
Since Ningning's debut in Aespa, haters attacked her public profiles by commenting malicious remarks with showing racism and discrimination behaviors. That being said, SM Entertainment finally stepped in and announced that they would seek legal action with no leniency towards commenters who will continue to spread misinformation and derogatory remarks against her and Aespa.