Celebrity
BTS's V Shares Why He Felt Pressured Working On His First Mixtape With Weverse Magazine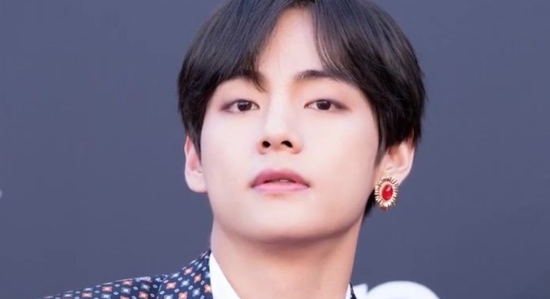 BTS's V dazzles as he shows his irresistible charms on his photoshoot with Weverse Magazine. The young K-pop idol also shares an in-depth explanation of why he felt pressured to produce his first mixtape, KTH1.
On November 26, Thursday, Koreaboo shared an exclusive sneak peek to BTS V's fierce shots and interview discussing some of his personally composed tracks featured on their latest release, 'BE.' V shared that 'Blue & Grey' is one of the tracks that has been receiving the most attention since the official release of their album 'BE.'
View this post on Instagram
He added that 'Blue & Grey' was supposed to be included on his first mixtape release as the young K-pop idol appear to compose the song while experiencing the lowest point of his life. V somehow doubted his capabilities as an individual and a K-pop idol, referring to his talents and musical skills.
Having all these negative thoughts run through his head, he wrote down the emotions and turned them into a song. Despite having a deep connection with the song, V was able to find himself a way to let go of the track and share it with the world through BTS's album, 'BE.'
Moreover, V shared details as to why the process of making his first mixtape was such a difficult challenge for him. Having the same feeling back when he was composing 'Blue & Grey,' V mentioned that these emotions made him feel too pressured while working on his first mixtape.
View this post on Instagram
Other artists close to him in the music industry advised him to take things comfortably and lightly and that as long as V engages his audience, it will go smoothly.
Despite the advice, V still believes that his first mixtape still has a long way to go before he approves it himself. V revealed that even if he has trouble with his emotions while working on his first mixtape, the young K-pop idol did not want his title to be '"depressing.'"
View this post on Instagram
Meanwhile, V is merely putting all his emotions into every work he's done, resulting in a much-loved track, 'Blue & Grey,' and fans can look forward to his mixtape's concept as it has 'nighttime and late-night air' vibes.