Music
GHOST9 Is Set For Its First Comeback Album This December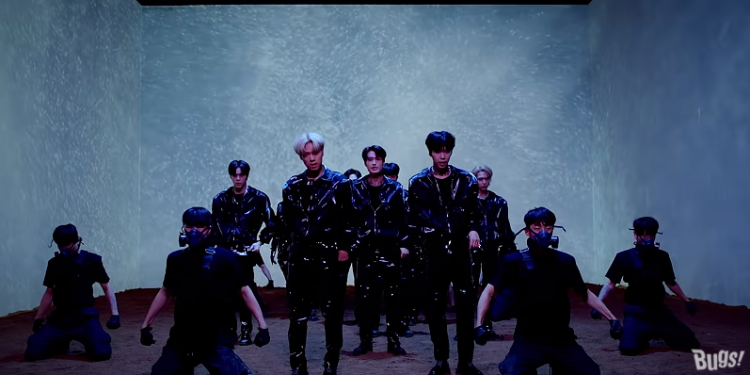 The South Korean all-boy group, produced and managed by Maroo Entertainment, GHOST9, is confirmed to be coveting its spotlight soon in the K-pop music stage with a new album. The said album will mark the rookie boy group's comeback after its debut with PRE EPISODE 1: DOOR.
GHOST9 will meet its fans during the holidays
On October 26 (Thursday), Soompi reported that the nine-membered all-boy group has a new album on the wraps. As mentioned above, the album will mark the group's first comeback since its first album release, in the form of an extended play, entitled PRE EPISODE 1: DOOR, with the title track, Think of Dawn.
GHOST9's home management and recording label, Maroo Entertainment, confirmed the matter by dropping the group's first teaser entry for its return. The teaser comes in handy with the nine boys posing via silhouette in a location where it appears to be a container truck drop off.
Designed in red and black colors, the poster has the most-vital detail of the comeback written on the bottom. It says that the band is off for a new album release, also in the form of an extended play, this coming December 10.
However, the album's title was not revealed. It only says, "COMING SOON," making the fans anticipate the comeback even more.
[#GHOST9]

GHOST9 2nd Mini Album
[PRE EPISODE 2 : W.ALL]

2020.12.10 Comeback
Coming Soon!#고스트나인 #고스트나인컴백 #WALL #Comingsoon #20201210_Comeback#Comeback #boygroup #kpopshoutout pic.twitter.com/co01ienI2J

— GHOST9 (고스트나인) (@GHOST9OFFICIAL) November 25, 2020
Maroo Entertainment stated GHOST9's slated comeback
As per Hellokpop, the entertainment agency also shared the vast new various media outlets. A representative from the firm explained the group's December comeback is confirmed and is already in plans.
"It will be an extension of their debut album PRE EPISODE 1: DOOR, which will feature a new episode of GHOST9 opening a new door," the representative added.
For the time being, the said new album of GHOST9 is on final touches, so the agency pleas the fans to look forwards to it. The album is already on the papers before GHOST9 debuted, so indeed, it would be worth the wait!