Video
WATCH: BTS Highlights Fun Sneek Peek Of Their Team-Up With Jin's Favorite Online Game 'MapleStory'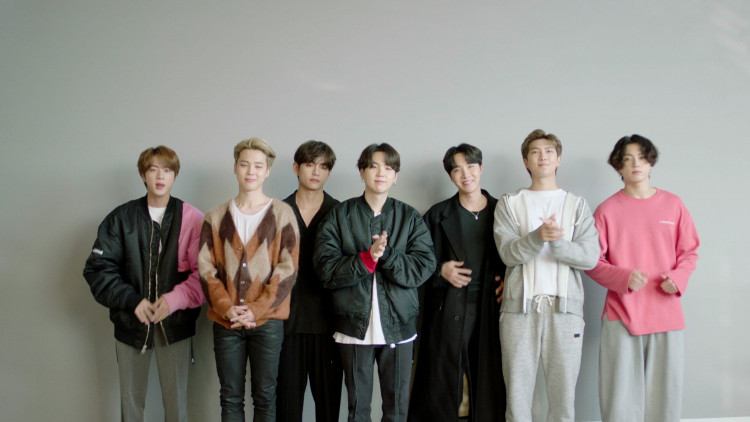 Fresh from the band's mesmerizing performances at the 2020 American Music Awards and ABC's Good Morning America, another easter egg is coming the way for BTS!
BTS x
MapleStory
According to the K-pop dedicated news site, Soompi, the world's most phenomenal K-pop group, is ready to collaborate with Nexon's online MMORPG game called MapleStory.
Moreover, MapleStory's official Youtube channel uploaded a teaser video of its team-up with BTS on November 24 (Tuesday), enticing ARMYs from across the globe. BTS members, including Suga, can be seen inside a conference room in the teaser video, all surrounded by MapleStory merchandise items.
The almost one-minute video carries on with the band members sharing their insights and memories with the game and a segment where they cheekily sang MapleStory's theme song.
"Today's the day our dream comes true," Jin said, who is reported to be an avid gamer of Nexon's MapleStory.
Furthermore, the brand-new teaser starred by BTS had them very loud and funny, as they show their excitement towards the collaboration. Also, the band is hyped throughout the video, raising the anticipation level of fans.
BTS's did not unfold specifics
However, amid the fun-filled video, BTS nor MapleStory did not reveal further details about the collaboration. The matter led ARMYs worldwide to bombard the Youtube video with questions and pleas, asking for the details.
A part of the short video shows the K-pop septet reacting to something outside the camera's view, raising curiosities to fans about what their idols have in store for them.
According to Allkpop, more details and enthralling announcements are up for sharing regarding BTS and MapleStory's collaboration on the game's official website.
Meanwhile, laugh and play with RM, Suga, J-hop, Jin, Jimin, V, and Jungkook in the new video teaser below, brought by MapleStory.
Stay tuned to The Kpop Reporter for fresh news, insights, and releases!