Celebrity
MONSTA X's Hyungwon Poses For Star1 Magazine, Shares Career Priorites And More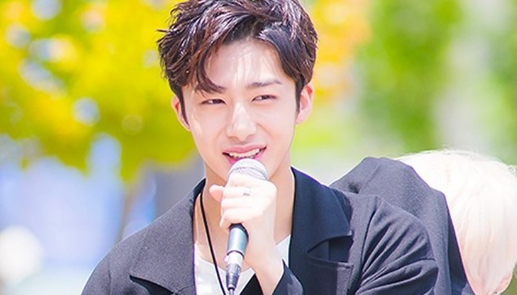 MONSTA X's Hyungwon gets candid as he poses for a pictorial shoot for @star1 magazine. The young idol also shared some of his career goals in the K-pop scene in the following in-depth interview.
On November 19, Thursday, Soompi reported an exclusive sneak peek of Hyungwon's pictorial and interview. MONSTA X's Hyungwon first promoted his band's latest track, 'Love Killa,' from their comeback album 'Fatal Love.'
Hyungwon describes Love Killa
Hyungwon enthusiastically described their opening track as a song with a key point representing MONSTA X member's 'sexiness.' The young K-pop idol said that 'Love Killa' possesses strong and sexy vibes that could make the listeners groove to their music.
The idol then shared some details on MONSTA X's latest B-side titled 'Nobody Else,' he admitted that it was the first track he wrote for their album.
Meanwhile, with a warm atmosphere and a stunning pink sweater, Hyungwon's natural skin complexion shines even more in a peach background, enhancing the idol's visuals. Check out his photo below:
View this post on Instagram
Hyungwon on creating the song
Hyungwon managed to compose the song with the help of his co-members' feedbacks. He further elaborated that he listened the most to the members who will sing the lines, which helped him finish the song in time for the release.
Also, Hyungwon added how shocked and proud he was with his co-members as 'Nobody Else' was performed with seamless vocals and proper emotion. "It's exactly the way I had first imagine it in my head. I have no regrets whatsoever about how the song turned out."
Hyungwon flaunted another orange sweater outfit in the pictorial and shared his personality that fans should know about. Although other members of MONSTA X had different traits, he described his by sharing that he has the INFP trait, which stands for introverted, intuitive feeling, and prospecting.
As for his priorities, Hyungwon revealed that it lies along with MONSTA X above other solo promotional activities and projects. Hyungwon added that MONSTA X is more important to him rather than receiving solo projects.
Concluding his interview with @star1 magazine, Hyungwon admits that he loves to become an artist who will promote in the K-pop scene for a long time, alongside MONSTA X members.