Celebrity
List Of K-pop Girl Groups Who Were Mistreated By Their Agencies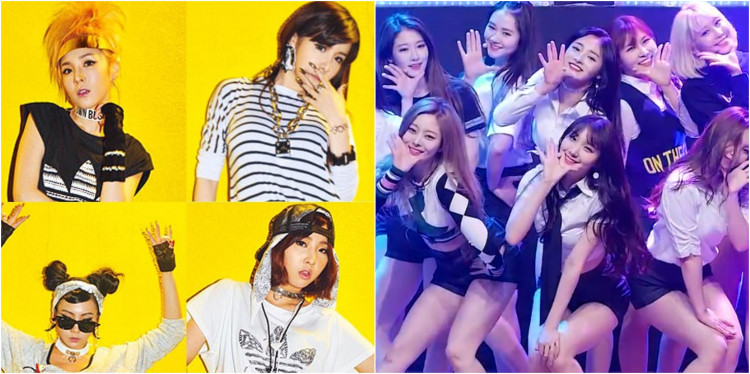 K-Pop agencies can be very deceptive toward their artists, as most bands struggle because their managing labels mistreat them. Here are a couple of K-Pop girl bands who allegedly suffered from their companies:
1. PRISTIN
Regrettably, PRISTIN was only relevant during their first year. After some of the members left, the group's popularity went downhill.
Pledis Entertainment eventually put the band on hiatus and provided fans zero information about the group before their unexpected dissolution in 2020.
A lot of comments stated that their agency poorly managed the girls. As they can recall, Pledis Entertainment didn't acknowledge the group during their 2nd anniversary.
2. CLC
Members of the girl group CLC were brave enough to take up their unhappiness and frustrations to the management of Cube Entertainment. Sadly, there were no actions made by the administration.
A YouTube channel called "CLCzone" recorded some of the moments when the members complained about the maltreatment. CLC had to cope with several setbacks that greatly affected both fans and the members.
3. GUGUDAN
After debuting in 2016, Gugudan were successful in their early careers. However, the success did not last. It can be noted that Gugudan's last comeback was back in 2018.
Member Sally issued several remarks this year, explaining how their agency, Jellyfish Entertainment, forcefully tossed out the members.
"The agency unexpectedly wants us to go back to our residences a year and a half earlier, but I didn't want to return to China. After I returned, I was scared I would give up entirely. I could only keep the notes that fans sent me and weep out every evening in front of a mirror to alleviate my mental anguish. I still commend myself, at that moment, for not quitting." - Sally
4. 2NE1
Although 2NE1 was among the leading groups launched by YG Entertainment, this didn't prevent the agency from disrespecting them.
While 2NE1 was still operating, Yang Hyun Suk, president of YG Entertainment back then, would regularly make offensive remarks to the 2NE1 members.
"YG went to a live performance practice session once. We don't put on any cosmetics whenever we practice. He stared into the monitor from afar and said, "Ah ... They 're hideous." I was a bit disappointed and humiliated in front of all the crew!"
YG Entertainment has made false declarations to 2NE1 fans as well. After member Minzy quit the band, YG Entertainment stated that the group would proceed as a trio. However, what was announced later on was the disbandment of 2NE1.
5. T-ARA
MBK Entertainment is notorious for mistreating their musicians, and T-ara is no exception. In their early years, T-ara members were forced by their agency to starve.
HyunA, a previous 4Minute member, spoke out and revealed the cruel and inhumane acts the agency did towards T-ara. The members eventually left the agency in 2018 because of the maltreatment.
Hoever, MBK did not allow them to leave quietly. The agency wanted to file copyright protection under the label "T-ara" so that the members wouldn't be able to advertise it.