Music
Stray Kids, The Boyz, TXT, IU, Red Velvet, And MAMAMOO Achieve Platinum Certifications From Gaon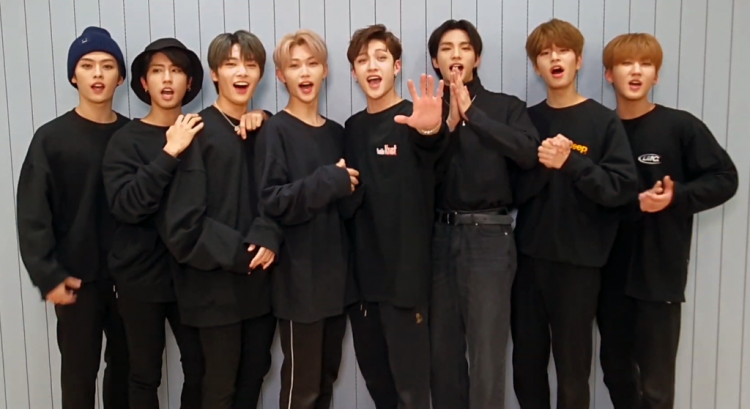 Gaon Chart has now awarded its newest batch of official platinum certifications!
The Korea Music Content Industry Association in 2018 has implemented a new certification system for song downloads, album sales, and online streaming.
Starting with the music released on or after January 1, 2018, once they reach 250,000 sales, Gaon Chart now certifies the albums- platinum. Also, songs reaching 100 million streams or 2.5 million downloads will receive platinum certification.
The New Achievers
On November 12, it was announced by the Gaon Chart that The Boyz's latest mini-album Chase, and Stray Kids' repackaged album IN生 (IN LIFE), will all be receiving platinum certifications. This goes along with TXT's debut mini-album, The Dream Chapter: STAR, after selling over 250,000 copies each.
Furthermore, also received a double-platinum certification is the trot singer Kim Ho Joong after selling over 500,000 copies of his album titled Our Family.
Moreover, IU's eight (produced by and featuring BTS' Suga), Red Velvet's Psycho, and MAMAMOO's HIP in the streaming category, were all certified platinum after surpassing 100 million streams each.
On the other hand, Jung Seung Hwan's The Snowman, after reaching 2.5 million downloads, received a platinum certification in the download category.
The New Certification System
The new album certification applies to albums sales six weeks after the release of the album. Aside from the mentioned above, an album surpassing 1 million album sales gives an album a "Million" certification.
The certification for downloads is the same for the albums. Once a song garners 2.5 million downloads, it can now be certified as "Platinum," and once it reaches 10 million downloads gives a song "Diamond" certification.
For streaming, if a song achieves 1 billion instances of streaming, it will gain a "Billion" certification.
Per the secretary-general's explanation for the Korea Music Content Industry Association, many countries, including the United States, United Kingdom, and Japan, have been implementing an album sales certification system.
However, Korea (previously) has not received many questions and requests from the Gaon Chart regarding this matter. "We have decided to implement a certification based on the Chart's data of Gaon. Such a system is necessary for a country with active music consumption."