Celebrity
Yoo Jae Suk Keeps His Game Up For The October's Brand Reputation Rankings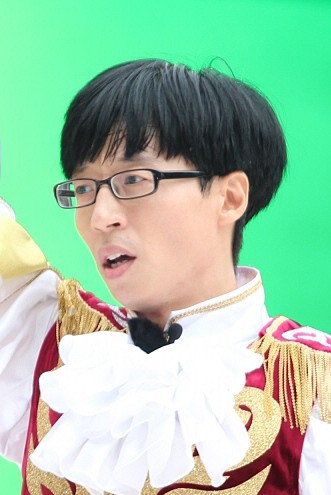 Using big data collected from October 2 to November 1, the Korean Business Research Institute has come up with a list of variety stars for this month's brand reputation rankings!
For November, top stars include Yoo Jae Suk, Kang Ho Dong, Park Na Rae, Kim Jong Min, and Ahn Jung Hwan.
The rankings' determination was through an analysis of the consumer participation, media coverage, interaction, and community awareness indexes of 50 popular entertainers.
Remaining on the top of the game for this month is Yoo Jae Suk. For October, the variety star scored a brand reputation index of 1,759,517. Running Man and The Sixth Sense are included in the high-ranking phrases of Yoo Jae Suk. His highest-ranking related terms included confess, caught off guard, and negotiate. The positivity-negativity analysis of the actor revealed a score of 74.55 percent positive reactions.
Yoo Jae Suk last month garnered a brand reputation index of 2,084,641 for September. His high-ranking phrases in his keyword analysis included How Do You Play? The Sixth Sense, and alternate character.
From number 12 in September, Kang Ho Dong made an impressive 89.51 percent increase in his brand reputation ranking. He is now in second place for the month's orders with a brand reputation index of 1,477,152.
Moreover, taking third place on the list is Park Na Rae, with a total index of 1,064,987 for November. The variety star last month is also in the third spot with a brand reputation index of 1,297,154. Rounding up the top five are Kim Jong Min and Ahn Jung Hwan, respectively.
Meanwhile, taking the sixth to tenth place are variety stars, Park Myung Soo, Kim Sung Joo, Kim Jong Kook, Choi Yang Rak, and ZE:A's Kwanghee.
Here is the list of the top 30 for this month!
Yoo Jae Suk

Kang Ho Dong

Park Na Rae

Kim Jong Min

Ahn Jung Hwan

Park Myung Soo

Kim Sung Joo

Kim Jong Kook

Choi Yang Rak

ZE:A's Kwanghee

Paeng Hyun Sook

Jun Hyun Moo

Lee Hyori

Lee Soo Geun

Jang Do Yeon

Moon Se Yoon

Song Ji Hyo

Lee Kyung Kyu

Kim Gura

Seo Jang Hoon

Lee Kwang Soo

HaHa

Cha Tae Hyun

Kim Shin Young

Yang Se Chan

Yang Se Hyung

Ahn Young Mi

Kim Joon Ho

Kim Gook Jin

Shin Dong Yup