Celebrity
DAWN Shares One Song From His Album 'DAWNDIDIDAWN' Relating To HyunA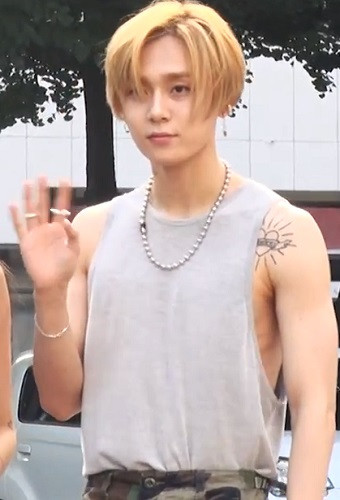 On October 25, Dawn recently made a revelation about a track from his latest album which he based on what usually happens when he is arguing with HyunA. DAWN appeared in a segment of SBS Power FM's "Cultwo Show" as a guest.
Dawn's first solo album with the title track, DAWNDIDIDAWN, was recently released after signing PSY's agency, P. Nation in January 2019. He initially prepared a different song, and PSY even showed him his new single before the shoot, but he refused to do it.
But later on, he decided to pursue it due to a lack of time for the preparation, and he was not confident enough to accomplish his original track. So thanks to the persuasion of PSY, the album DAWNDIDIDAWN launched.
A Song That Relates To Hyuna
Dawn revealed that one of the album tracks, Still, established a common scenario whenever he is arguing with HyunA. He shared that when they argue, he does not get mad and made HyunA even angrier. And that is what he based the song.
Dawn also shared that rather than arguing a lot, he allowed himself to get scolded. HyunA is the type of person who talks a lot while he is a listener. Dawn added for not being good at multitasking receives the scold even more. He said that his mother also possesses a macho personality, while his father is just like him. His mom scolds his father, just like the way HyunA scolds him.
Hyuna Meeting DAWN's Mom
In an interview, Dawn also shared that his mother, a belly dancer, encouraged him to learn about dancing. He tried belly dancing because his mother said she likes people who danced. He also revealed about HyunA meeting his mom and that they get along very well.
Dawn's recent album DAWNDIDIDAWN includes artists who wrote the songs, Dawn and PSY, Jessi, and D.Ark. Moreover, PSY, PENOMECO, and Yoon Gun Hyung composed the songs. This album is Dawn's first return as a solo artist. The music video for DAWNDIDIDAWN reached 9 million views as of October 26, KST.
Dawn has initially been a PENTAGON member, the K-pop group under Cube Entertainment, and the name E'Dawn. With their first extended play, Pentagon, Dawn was also a songwriter who wrote the two tracks' lyric on the album. After revealing his relationship with HyunA, he left PENTAGON and the agency on November 14, 2018. He is now under P Nation.