Music
IZ*ONE Arrives In Japan With New Japanese Album 'Twelve'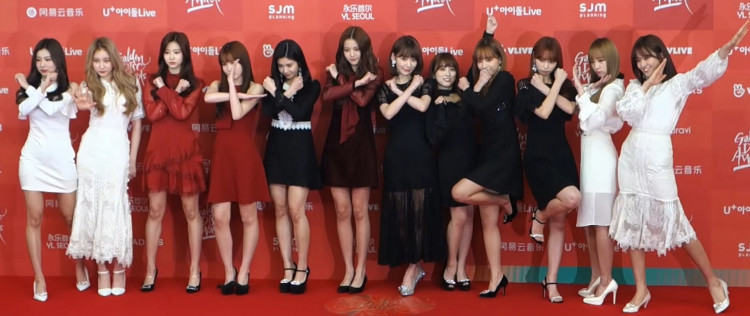 The South Korean-Japanese all-girl group dropped its first-ever full-length Japanese album under the title Twelve.
According to Hellokpop, Twelve is a collection of the girl group's Japanese version of its all-time famous Korean tracks.
Twelve
by IZ*ONE
Moreover, it also consists of songs from their Produce 48 days and brand-new Japanese singles. Undoubtedly, IZ*ONE radiates its shining star with its mesmerizing presence in the album, channeling the good vibes through their warm and sweet vocals.
The wide array of track offerings Twelve offers are all sang in the Japanese language, making the total package of the album sophisticated and one-of-a-kind.
The thirteen songs of
Twelve
Overall, the said album bottles up thirteen songs, with Beware's title track as its opening act. The track is the best entrance of Twelve as it is tagged under an enlivening beat that slows down by the second verse. Alongside the release of Twelve, the music video for Beware was uploaded on IZ*ONE's official Youtube channel.
The next track is Vampire. It is sultrier than the first track, beating with the melody of loud bass and the piano.
The third track is hailed as the most prominent song in the album by the viewers and fans. It is titled Suki to Iwasetai, singing with the instrumentals of the drums and a guitar. The next track of Vampire is Waiting, which sings of a brighter concept and faster-paced.
The track Buenos Aires is also under the jazz genre and Suki ni Nachhau Darō? It is an original piece from the group's Produce 48 days sung by the group's titled members during its finale.
Moving on is the track called Yummy Summer, which sings of themes and concepts of its name, reminiscent of the deprived summer season everyone, if not, went through because of the travel restrictions.
The refreshing track is succeeded by the Japanese version of the renowned classic pieces: La Vie en Rose, FIESTA, and Violeta.
IZ*ONE then graces the J-pop scene with another track from its Produce 48 days titled Dōtsururebaii. The conclusion song is Shy boy, ending the album right with its thumping melody.
Meanwhile, as per Soompi, IZ*ONE earned massively on the album's first sales, as confirmed by Oricon.