Celebrity
NU'EST's Baekho Shares Future Goals For The November Issue Of Esquire Korea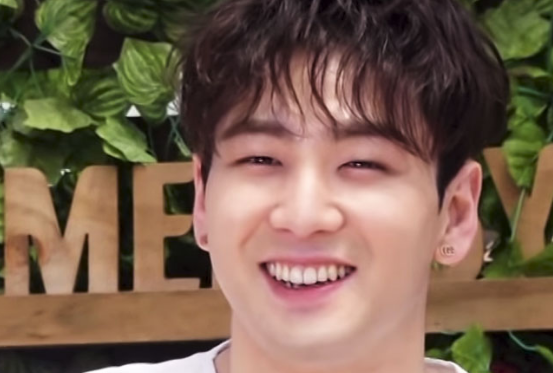 NU'EST's Baekho graces the front cover of Esquire Korea, preceded by an interview where Baekho shares his future goals in his career. (via Soompi)
Esquire Magazine has chosen NU'EST's Baekho to feature for their upcoming November issue. In the interview that followed, Baekho started by sharing that he longs for a better and permanent career as a K-pop idol with his group NU'EST. (via Naver)
Baekho made a point of saying that he is happy to be part of the group and for the path that he has chosen for himself. Aside from that, he expressed his gratitude for fans who have been showing them unending support since their debut in the industry.
He believes that through this pictorial session from Esquire Korea, he will bring fans new updates on his current state, as it was hard to give them new ones because of the COVID-19 pandemic. But, with the help of modern technology, like the use of smartphones, he can push through different boundaries and is capable of interacting with L.O.A.Es (NU'EST's fandom name)
Moving on to his official goal as a musician, Baekho admitted that all the love, acknowledgment, and support that he gains with every release is something important for him. This is his goal that as long as he receives support and love from fans, he will continue to make music. Not just to repay them, but to fulfill his lifetime goal and aspirations.
Baekho is seen in the official shots of Esquire Korea rocking a red leather top, looking fierce, which is enhanced by his dark brown eye colors. Moving on to another photography, he is candidly rocking a black and white photo with a formal simple patterned suit.
When asked about the plans he wants to accomplish after the COVID-19 restrictions, he immediately responded by saying he'd like to conduct a concert for his fans. Expressing how he misses seeing them face-to-face, he said he missed getting heat on stage surrounded by fans cheering for him is his only fuel to doing better on-stage performances.
Since Baekho doesn't want to disappoint and worry the fans, he, with other NU'EST members, would always update them on social media and do live streams if they had the chance. He concluded his interview by expressing profound gratitude to fans for their support for the group and hopes to see them soon once the pandemic is over.