Celebrity
BTS Jimin Ends His Post-Birthday Live Broadcast With 9M Viewers + Trends On Twitter Worldwide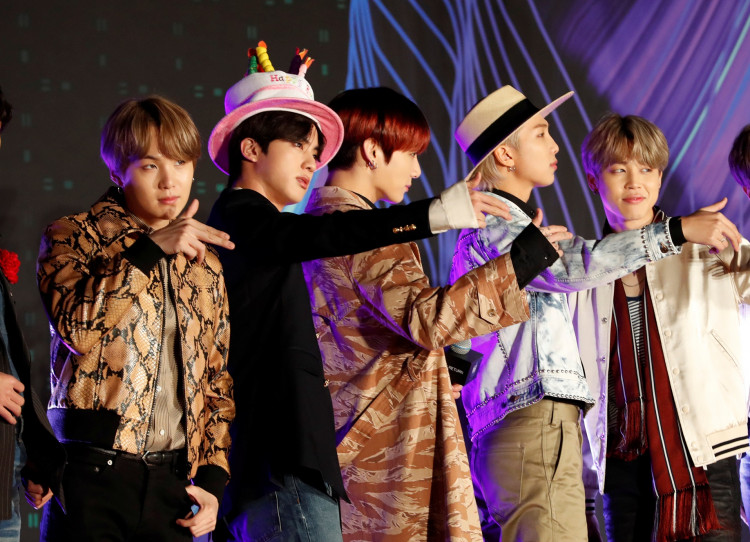 BTS Jimin is indeed a promise keeper! On his birthday, October 13, the glorious superstar told the fans that he would be holding a Vlive broadcast to meet them. And he never failed his fans. On October 20, the King Of Pop did a live broadcast, and the fans rejoiced.
생일 축하해주셔서 감사합니다
여러분도 행복한 하루 되세요

조만간 브이앱으로 찾아 뵐게요!#JIMIN pic.twitter.com/dUBU9NWhZO

— 방탄소년단 (@BTS_twt) October 12, 2020
An Immediate Twitter Trend
The keyword "JIMIN LIVE" trended on Twitter worldwide during the BTS member's first few minutes of his live broadcast. The fans immediately took to Twitter to share their excitement and joy to see their idol keeping his promise on Vlive.
Jimin's live moment on the app can be described as short and sweet. There were 9 million viewers and 485 million hearts during the entire live broadcast.
Furthermore, the superstar Jimin did not just go to Vlive only to communicate with fans. Also, he showed up and set some records once again. In his appearance on the Vlive, he has immediately set a new record for most users viewing simultaneously.
According to Allkpop, Jimin's live broadcast exceeded 3.3M views in 7 minutes. Also, 4.19M in 9 minutes, 6.2M in 18 minutes, and a record of more than 9M viewers in 32 minutes.
Jimin set a new record for the first and the best concurrent users in V-live history. Live broadcast exceeded 3.3 M in 7 minutes, 4.19 M in 9 minutes, 6.2 M in 18 minutes, and more than 9M concurrent users in 32 minutes! #JIMIN @BTS_twt @BigHitEnt @hitmanb pic.twitter.com/6Ge7h8rjQM

— My Masterpiece, My Muse Jimin¹³ / 오직갓지민팬(방탄은응원함) (@MasterpieceJM) October 20, 2020
The King of Pop talked about the ongoing preparations for their upcoming album and gave updates on his well-being. Jimin also shared about their recently concluded MOTS ON: E concert. He mentioned his much-anticipated solo performance of Filter that it is cool, and he had prepared hard for it.
The Thankful Superstar
The fans giggled as Jimin showed his phone and said 10:13, which was the current time and referred to his birthday, October 13. Also made the fans beat so hard with admiration is when they saw the Mickey Mouse-themed lock screen of the idol.
The grateful Jimin also thanked the ARMYs for their heartwarming birthday wishes. He then informed them that the events the fans have prepared for him were all acknowledged by him. Furthermore, he apologized for not coming earlier due to their conflicts of schedule.
Jimin's live broadcast trended No. 1 on Vlive Daily Chart immediately after his Vlive. It also ranked No. 1 on the Vlive Weekly Chart and No. 3 on Vlive Monthly Chart. The rankings prove Jimin's unmatched power and impact. Top Idol Jimin can only achieve this feat with only a 30-minute long live broadcast.
Jimin's Solo Track' Filter'
Meanwhile, the solo song of Jimin, Filter, remained strong in the Billboard World Digital Song Sales. On October 24, it ranked 3rd, and it is Filter's 32nd week on the chart. The track is the second-longest charting BTS song on Billboard World Digital Song Sales. And it is tied with Jungkook's solo song My Time.